URBAN PLAY MAKES A SPLASH!
12 Sep 2019
Urban Play has taken the plunge into water play by teaming up with world-renowned company Waterplay® to offer a new aquatic solution that makes your playspace overflow with water-themed fun – perfect for the upcoming summer months!
After 15 years designing and installing some of Australia's best playgrounds, Brisbane-based playground designers, Urban Play is overflowing with excitement as they offer this new aquatic solution to Australian playgrounds.
"We are absolutely thrilled to offer innovative aquatic solutions to the Queensland market," said Urban Play managing director, Ben Urban. "Waterplay® is equipped with over 30 years' experience and has helped to shape thousands of aquatic playspaces around the world.
"[Waterplay's®] dedication to creative design, products that are backed by research and unmatched quality, encompass [Urban Play's] company values, making them the ideal 'splash and play' partner. The Waterplay® range is filled with endless possibilities, whether it is using water sprayers to add visual impact to an urban space, transforming a hotel into a unique and beloved destination or bringing a new type of play to an existing park."
Waterplay's® focus on design theory, unmatched quality and sustainable water management has made it a key player in aquatic solutions globally. The introduction of its one-of-a-kind PlayPhase base, which is compatible with any Waterplay® feature, allows clients to phase their installation, switch outdated water features or plan for future expansions.
Urban Play is thrilled to be a part of the movement toward a healthier, happier, global community by offering innovative play solutions designed for developing minds, thrill-seekers, budding explorers and the young at heart.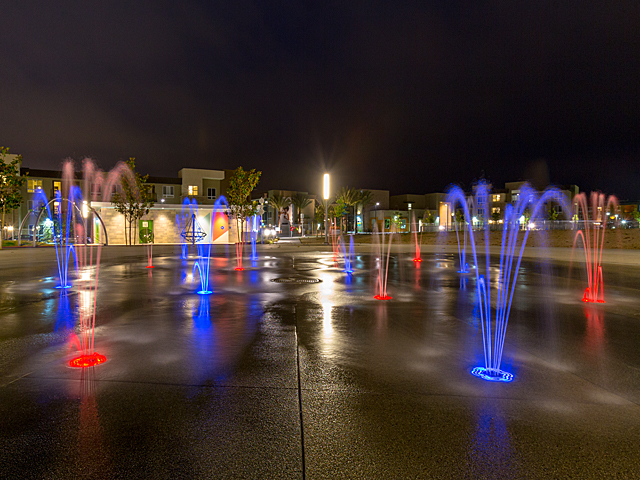 If you have a playspace coming up, be sure to contact the Urban Play team via the links below to incorporate some water-themed fun for summer.
SEARCH
SUBSCRIBE TO ENEWS
MORE NEWS
NATURAL TIMBER PLAY STRUCTURES
BOAT-THEMED PLAYGROUND BY THE RIVER
WETPOUR RUBBER FLOORING AT WINTON WETLANDS
NATIVE PLAY
RICHTER PLAYSPACE ARRIVES IN TASMANIA
PLAY AND FITNESS EQUIPMENT YOU CAN TRUST