THE DNA OF PROSLIDE WATER RIDES
24 Mar 2022
ProSlide are setting the bar for water rides. With five times more IAAPA Best New Water Ride Awards under its belt than any other company, ProSlide design innovative and timeless water rides that make the most thrilling and memorable experiences.
ProSlide are already hard at work delivering incredible new designs for 2022. ProSlide's fiberglass water rides are the best in the business. ProSlide inspects each piece of fiberglass throughout the open-mold process to ensure the thickness and laminate meets the industry specifications. Following strict quality control procedures and extensive testing, ProSlide invests time and awareness to making sure each ride is safe for use. The reason ProSlide are always ahead of the game is by extensive research and development every year on new products.
ProSlide water rides are built for longevity, Disney's Blizzard Beach in Orlando, Florida is ranked one of the best attractions at the park. From it's first open in 1995 to today, the water ride is still top of the charts in the parks attractions and looks just as good as it did on opening day in 1995.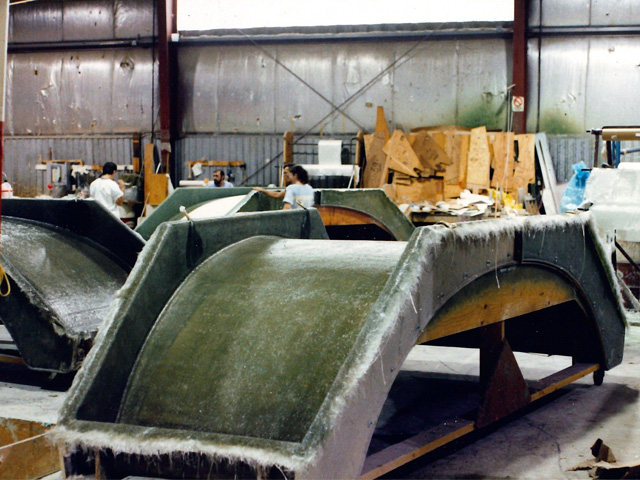 ProSlide's rejuvenating SuperGLOSS is an advanced, clear coat spray that is designed and applied to the outer fiberglass of water rides. Making the colours pop and ride more attractive, the SuperGLOSS is a fundamental addition to all water rides that shouldn't be missed.
Again, raising the bar ProSlide's innovative sensory technology of Prolucent effects in the fiberglass water rides make the experience more enjoyable and exciting. From pitch black to rainbow colours, the Prolucent effects allow light to shine through and designed effectively when traveling through curves and loops, the sensory sensation adds an increased element of fun.
To discover more projects and products from ProSlide, click the link HERE
To contact ProSlide, click the link HERE
SEARCH
SUBSCRIBE TO ENEWS
MORE NEWS
TAKE ON THE HIGH SEAS OF FUN WITH PROLUDIC
PLAY AND FITNESS EQUIPMENT YOU CAN TRUST
BOAT-THEMED PLAYGROUND BY THE RIVER
NATIVE PLAY
WETPOUR RUBBER FLOORING AT WINTON WETLANDS
RICHTER PLAYSPACE ARRIVES IN TASMANIA