SLIDE-IN CINEMA
25 Oct 2017
With the help of Imagination Play, kids can now slide right into the action at Village Cinema's Vjunior sessions - Australia's first cinema designed by kids for kids.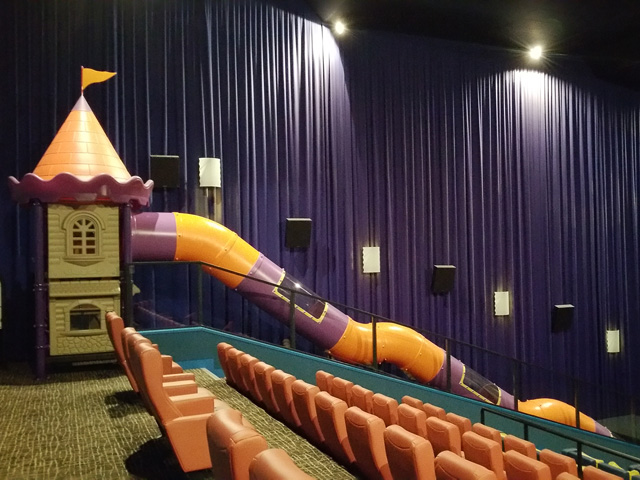 Imagination Play has helped bring a whole new level of excitement to Village Cinemas in Southland, Fountain Gate and Knox. Children get to literally slide into Vjunior down the giant, bright, multi-coloured slide into the cinema.
Vjunior is a new family-friendly movie experience that changes everything for cinema-loving families. It's a cinema experience designed by kids for kids and brings even more fun and interaction to the movies. Little cinemagoers can enjoy a play area complete with an in-cinema slide before the film starts and during the movie interval.
The new purpose-built cinema for kids is the first of its kind in Australia. Parents have been flocking to Village Cinemas Southland and Fountain Gate to check out the giant slide by Imagination Play since its installation in December 2016, and have been overjoyed with the results.
Vjunior combines two things that kids love – movies and play - in a fun and safe environment. Designed for children aged 3 to 10 years, Vjunior is exclusive to Village Cinemas and is Melbourne's latest and greatest child-friendly entertainment destination.
SEARCH
SUBSCRIBE TO ENEWS
MORE NEWS
THE SNOWY MONARO EMBRACES PLAY
FUN BY NATURE
CLIMBING TO THE EDGE
THE ELEMENTS™ OF PLAY
A PLAYGROUND FIT FOR ROYALTY
FUN BY THE SEASHORE