RIDING TO VICTORY
18 Jul 2019
KOMPAN's new outdoor fitness bike has received a prestigious Good Design Award accolade in the Sport & Lifestyle Product Design category in recognition of its outstanding design and innovation. Find out what makes this product a winner.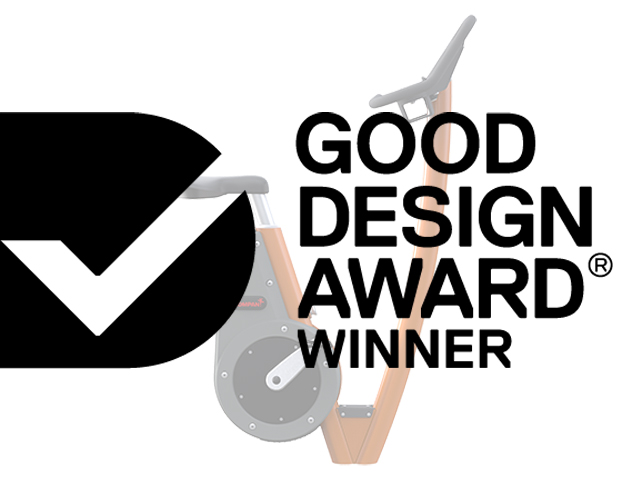 The winners of Australia's peak industry design awards – the highest honour for design and innovation in the country – were announced at The Star on 11 July at the 61st annual Good Design Awards ceremony.
KOMPAN's new fitness bike received a prestigious Good Design Award Winner Accolade in the Product Design category (Sport & Lifestyle).
The annual Good Design Awards are Australia's most prestigious international awards for design and innovation, with a proud history dating back to 1958. The awards celebrate the best new products and services on the Australian market, excellence in architectural design, engineering, fashion, digital and communication design, and reward emerging areas of design strategy, social impact and design entrepreneurship.
The Good Design Awards jury spent several days evaluating each entry according to a strict set of design criteria, which covers 'good design', 'design innovation' and 'design impact'. Projects recognised with a Good Design Award must demonstrate excellence in all areas and convince the Jury they are worthy of recognition.
Dr Brandon Gien, CEO of Good Design Australia said, "Receiving a Good Design Award at this level is a significant achievement given the very high calibre of entries received this year.
"Australia's Good Design Award is more than a symbol of design excellence, it represents the hard work and dedication towards an innovative outcome that will ultimately improve our quality of life. These projects showcase the brilliance of design and the potential it has to improve our world."
The Good Design Awards jury praised KOMPAN's fitness bike, commenting that it is a "well thought out product that meets a market need and delivers positive social outcomes [with a] beautiful, considered design that is very innovative for this segment.
"The self-powered component is [very] clever and adds to the appeal of the product from a maintenance and installation perspective. All the components work together to deliver a well designed and engineered product that will make a difference to the health and wellbeing of many people."
The Good Design Awards attracted a record number of submissions with close to 700 design projects evaluated in this year's international design awards.
SEARCH
SUBSCRIBE TO ENEWS
MORE NEWS
NSW SCHOOLS EMBRACE NATURAL PLAY
EXPLORING SENSORY PLAY
WINTON AQUATIC CENTRE – THE AQUATOWER
TIME TO MAKE A SPLASH
NEW HOME FOR THE GOLDEN STATE WARRIORS
NET OF DREAMS