READY FOR TAKE-OFF
18 Nov 2021
Durable and long-lasting, Australian-made trampolines from Mr Trampoline are a perfect addition to outdoor spaces.
Having somewhere to entertain and relax, as well as a retreat for the kids to enjoy and spend time in nature, is at the top of most people's lists.
A Mr Trampoline tramp ticks all the boxes: an attractively designed addition to outdoor spaces, it's user-friendly all year round. It's enormous fun. It dramatically reduces screen time (plus – bonus – it wears the kids out).
Hand-made, hand-painted, and fully Australian-made, this is a premium product that costs more than the others on the market, for very good reason. The frames are made from all-Australian steel, galvanised through a hot-dip process that gives the frame decades of serviceability over its closest rivals.
The springs are made from high-tensile galvanised steel according to Mr Trampoline's specific design, delivering a longer, smoother bounce and decades of performance. The springs are set to 'quiver' at rest, which means there's no 'dead' feel to the bounce. Every component is carefully and exactingly manufactured to be the very best it can be. But it's the trampoline bed that is the bona fide, 'piece de resistance', according to Adam Richards, the owner of Mr Trampoline.
"We manually weave each bed in our facility in Carnegie, Victoria. No less than six specialists handcraft the bounce bed over a period of four days. A single piece of string makes up the entire bed, double-threaded in an open-weave fashion to increase airflow and give a better bounce. Each bed is coated in ultra-violet-stable rubberised paint which ensures long life and elastic flexibility."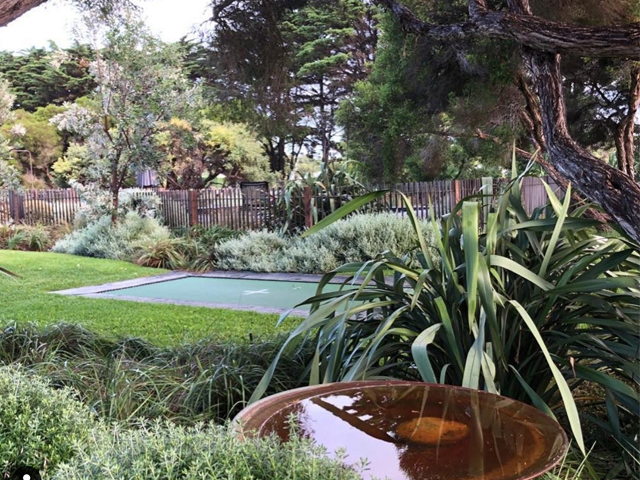 A well-maintained Mr Trampoline tramp can literally still be providing lots of bouncy fun for 50 years or more after it's been installed. "How do we know this?" Adam asks. "Because we've been to houses which have original Mr Trampoline tramps (back when they were Steelfast). Some of them even have the old seven-digit phone number printed on the mat. A bit of sprucing up, and they're still good to go."
Used by Australian families and elite athletes as well as performance troupes such as Circe du Soleil, Moscow Circus and BOUNCEinc, Mr Trampoline has grown to establish itself as the premium supplier of trampolines and trampoline mats in Australia. "Interestingly," Adam says, "we would supply the same product to a family for their backyard, as we would for a commercial user or the Australian ski team."
Mr Trampoline trampolines come in three standards sizes, but bespoke models can be commissioned for tricky sites, delivering premium bounce and ultimate flight.
Find out more about Mr Trampoline via the links below.
SEARCH
SUBSCRIBE TO ENEWS
MORE NEWS
THRIVING IN THE GOLDEN YEARS WITH OUTDOOR TRAINING
CREATING INCLUSIVE PLAYSPACES WITH SIDE-BY-SLIDE™
INCLUSIVE PLAY AT TRESILLIAN PARK
ALL THE BELLS, LESS OF THE WHISTLES
DOUBLE THE FUN WITH PROSLIDE FLYINGSAUCER®
COASTAL PLAY WORTH THE CLIMB