PUMP TRACK ESSENTIALS: EXPERT TIPS TO KEEP YOUR COMMUNITY SAFE
09 Jun 2022
Parkitect Australia spoke to top Australian riding experts to give us their perspectives on what to consider before heading to the local pump track.
After 16 years of professional road cycling on the UCI World Tour and 10 Tour de Frances, Mark Renshaw, owner of Renshaw's Pedal Project, knows a thing or two about getting equipped for a ride. Mark has seen a big uptick in the popularity of cycling for all ages and abilities, particularly through the Covid-19 pandemic.
"Having the right bike with a good warranty is important. Make sure you get it serviced every 6 months, depending on how often you're using it", advises Mark. "With kids their building fundamental skills and confidence on their local pump track, some people are now buying a custom-made jump bike to make the most of jumping and pumping."
Richard Bruce from Over the Edge is a long-time mountain bike enthusiast. Based in the thriving MTB hub of Melrose in South Australia's Flinders Ranges, Rich advises both recreational and competitive MTB riders on which equipment will work best for their needs.
"When we're selling a bike or gear, it comes down to thinking about where you're going to be riding for 70 percent of the time. If you're riding MTB, then get a bike that suits your local terrain," explains Richard.
"If you use it to commute and occasionally ride some trails, then get a hardtail. That will be great on the commute and also ok on cross country and riding trails.
"This translates to gear also. A mountain bike helmet is great in all situations but it can be a little heavy for all-day riding."
Parkitect Australia's two young riding ambassadors Zoe Cuthbert and Ryan Gilchrist had these recommendations:
Invest in an Australian Standard helmet.
ACCC Product Safety Standard AS/NZS 2063 specifies your helmet must be designed to protect and absorb any impact and made of a shell, a liner, and an adjustable retention strap that fits securely along your lower jaw. A helmet has a limited lifespan - so replace it when it shows obvious signs of wear.
Helping you maintain a good grip and soaking up any sweat, gloves also cushion your hands from vibrations from your bike's handlebars.
If you do come off your bike, your knees are vulnerable, so wear either durable long pants or knee pads. Knee pads are great for kids learning to ride.
Strong, enclosed shoes with some way of tucking the laces away. Thongs and crocs are not an option!
Check that your bike brakes are in good condition.
The best are hydraulic disk brakes, but pretty much any decent brakes will do the job.
Choose a bike that fits the rider.
Make sure your bike fits properly and suits the riding environment. Your local bike shop will help with that. Flat pedals are best on a pump track.
Keep your bike well maintained.
Store your bike out of the rain and lube your chain regularly to keep it in good working order. Check your bolts are tight. A regular service might cost a lot upfront, but it's cheaper than replacing the whole bike if it's been neglected.
Other 'optional' suggestions for riders include elbow pads, riding glasses, and full-face helmets. Check the AMB website and pink bike reviews for recommendations.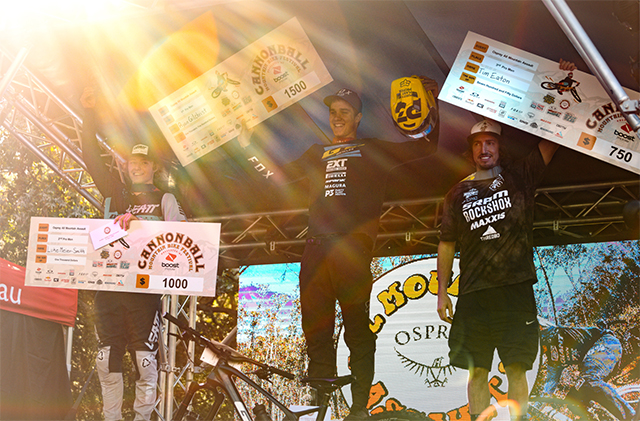 Ryan, one of Australia's most highly-ranked Enduro racers, suggests: "Whatever your age or riding experience, I always recommend going to your local bike shop and chatting to someone there. It's usually better than buying online."
To find out more helpful information from Parkitect and its Modular Pumptracks, click the links below.
SEARCH
SUBSCRIBE TO ENEWS
MORE NEWS
BOAT-THEMED PLAYGROUND BY THE RIVER
RICHTER PLAYSPACE ARRIVES IN TASMANIA
PLAY AND FITNESS EQUIPMENT YOU CAN TRUST
TAKE ON THE HIGH SEAS OF FUN WITH PROLUDIC
WETPOUR RUBBER FLOORING AT WINTON WETLANDS
NATIVE PLAY