NICHE IN CUSTOMISED LANDSCAPE ARTWORK
16 Oct 2013
Piccolini is a company artistically skilled in a wide range of architectural elements.
Piccolini Creations is one of those rare true artisan producers of custom made artistic elements in reinforced cement or glass reinforced cement (GRC).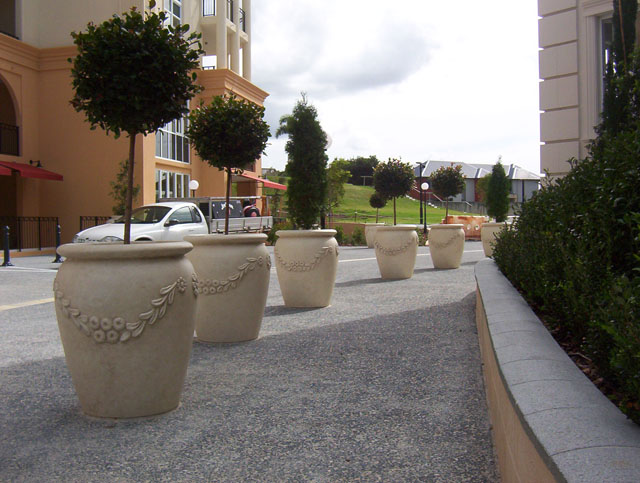 We have found an increased demand in abstract sculptures for display in public areas, parks, entry statements or in garden landscape. Clients are able to bring their ideas to life with our designs and also add exclusivity to the finished product by differentiating with one off production, specialised finishes, extra artistic detail, different shapes and sizes.
Because of the wide range of skills and products we offer we are constantly adapting to our clients demands to realise their projects. This can mean going from a classic fountain to a modern water feature or an abstract life size sculpture or a replica of an existing statue.
For more information on Piccolini Creations custom made pots, fountains and art visit www.piccolinicreations.com or call 07 5537 9965.
Photos (top to bottom): Emerald Lakes Fountain; Marymount College St Mary Replica; Sculpture Birds Nest; and Emerald lakes Streetscape.
SEARCH
SUBSCRIBE TO ENEWS
MORE NEWS
TROLLS IN THE FOREST
SEEING SPHERES
A DROP OF GLASS
RECYCLED WHALE BREACHES IN BRUGES
TREE SCULPTURES GROW IN MONTREAL
THE MAGIC ART OF NATIVE SCULPTURES