NEW PLAY COMING SOON
10 Jun 2021
With a new selection of play equipment coming out soon, Activity Playgrounds are excited to introduce the three core product categories of the range.
Activity Playgrounds has revealed the three core categories of the new product range set to be announced soon. Check out the categories below:
Resilience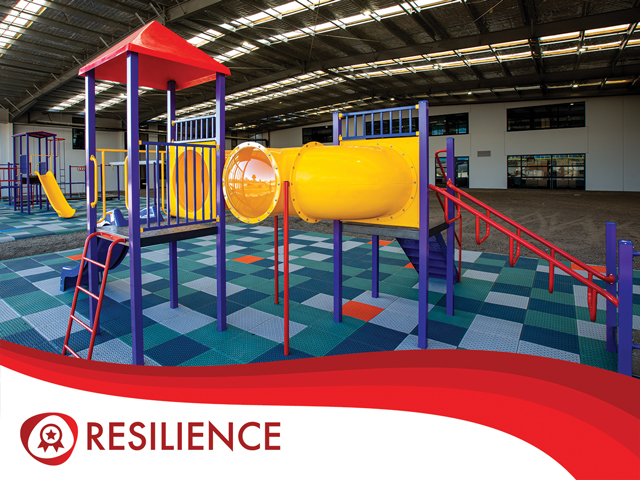 "When we learn how to become resilient, we learn how to embrace the beautifully broad spectrum of the human experience." ― Jaeda Dewalt.
The Resilience range is all about teaching children core physical skills and instilling self-confidence and a sense of achievement through a broad selection of play equipment to help build their Resilience. Designed, engineered and manufactured by Australians primarily from Premium HDPE and Australian Steel, the Resilience range lives up to its namesake, able to withstand the rigorous test of time and play for an impressively long service life.
Instinctive
"There is a voice that doesn't use words. Listen" – Rumi.
The Instinctive range brings lessons from the Australian bush to the play yard. With a focus on balance, exploration, climbing and natural textures, the range encourages children to be comfortable in the native environment and to trust their ability and instincts. Utilising ethically sourced Australian natural timber in its play structures and standalone equipment, we can turn any play area into a veritable forest where imagination can flourish.
Fortitude
"Fortitude is the marshal of thought, the armour of the will, and the fort of reason." – Francis Bacon.
With strong utilisation of native Australian timber, the Fortitude range expands on the Resilience range to create a contemporary look that also invokes feelings of strength, warmth and security to those within its walls.
While drawing on the respective strengths, structurally and aesthetically, of steel and timber; a beautiful contrast is created that accentuates its surroundings. In the same way that fortitude is the cornerstone of all virtue, the fortitude range will provide play structures and standalone equipment that form the cornerstone of your park or play area.
Activity Playgrounds are set to announce more product ranges soon – so stay tuned!
Find out how Activity Playgrounds can help you with your next project via the links below.
SEARCH
SUBSCRIBE TO ENEWS
MORE NEWS
LOGAN GARDENS WATER PARK: AN ASSET FOR ALL
ONE-OF-A-KIND OBSTACLE COURSE
PROFESSIONAL SPORTPOINT AT THE UNIVERSITY OF QUEENSLAND
COMMUNITY PLAYGROUND HAS IT ALL
MOUNTAINS OF FUN
DISCOVER NEW LEVELS OF FUN WITH NUMAT