CUSTOMISED OR BESPOKE PLAYGROUND: WHICH IS BEST?
10 Dec 2020
There is a common dilemma experienced when playground designers, landscape architects and developers are looking for an iconic play structure that stands apart – do they go customised modular equipment or completely bespoke?
It is interesting to trace these words back to the business suit tailoring industry. There are three main options when purchasing a business suit - an 'off the shelf' suit, a customised suit, or a bespoke suit.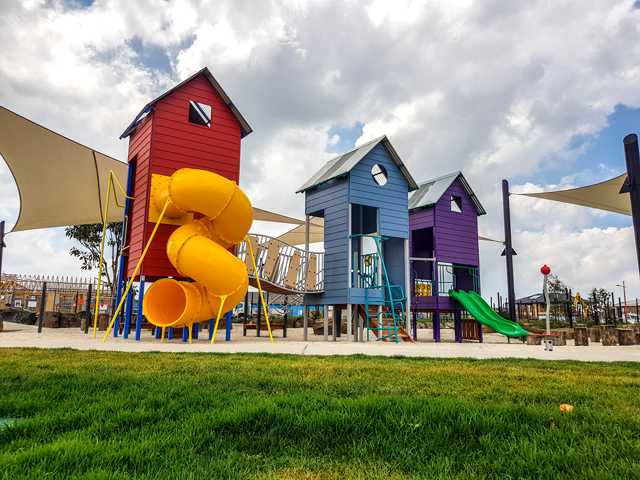 The 'off the shelf' suits are standard products that have been designed to provide ease of purchase and to a budget. Typically, this range allows for no or little changes. Customisation, however, starts with a well proven model or pattern and can be customised with a large range of materials, colours, different fits, and additional features. Bespoke is a different ball game altogether. This begins with a blank canvas (no pattern or plan), has endless choices of material and the outcome is totally unique.
The choice many businesspeople make when selecting a suit is like that of creating a playground, should you go 'off the shelf', custom or bespoke?
Signature Projects by adventure+ use the customisation system, where tried methods are used to design and construct truly unique structures that tick all the boxes. Read on to learn the benefits of customisation compared to bespoke:
SAVES TIME
Requires less consultation time and requires minimal on-site construction.
STANDARDS COMPLIANT
Using a modular system all playgrounds are pre-engineered and compliant to Australian Standards.
LESS EXPENSIVE
With less consultation time and tried and tested construction methods it is more economical.
QUICK & EASY MAINTENANCE
Spare parts are readily available for quick and easy maintenance.
ONE OF A KIND
Great customised systems allow sufficient variation to create a unique and attractive outcome.
To find out how adventure+ can help you with your next project, click on the links below.
SEARCH
SUBSCRIBE TO ENEWS
MORE NEWS
HIGHRISE FUN WITH RHINOPLAY
NEW PLAY PRODUCTS FOR 2021
SAFETY SURFACING MADE EXCITING
APPLE CRATE INSPIRED PLAY TOWER
ESCAPE THE HUSTLE WITH QUIET GROVE
OMNITECH LAUNCHES INTO THE NEW YEAR