BOULDERING CLIMBS HIGHER
20 Aug 2020
In wake of the success of the bouldering suite of products by Blade Recreation and Industrial by Nature, two new ranges have been developed in 2020, designed specifically for young climbers.
Balldering Supernova
The range of bouldering products developed by strategic partners Blade Recreation and Industrial by Nature were originally released in 2016, and have been a huge success with children and would-be boulderers ever since.
2020 has seen the development of two new ranges designed for young climbers: Cumulus and Balldering.
Cumulus Alto
CUMULUS
The Cumulus range is a sensory introduction to rock climbing. Clustered together to form a fascinating shape of endless possibilities, it aims to ignite the imagination through sensory play.
The sky is the limit when it comes to customising Cumulus; the modular nature of each shape allows for an endless configuration of structures, thus altering the design landscape, appearance and level of difficulty.
Cumulus Berwick
BALLDERING
The Balldering range is compiled together to form shapes inspired by all things intergalactic, encouraging the desire to explore new heights beyond our world. The highly tactile surface on the Balldering structures encourages curiosity.
Launch your playspace into the outer galaxy with a Balldering custom configuration. The modular balls can twist and turn into endless shapes and structures.
Balldering Cosmos
As with all bouldering products, colour, climbing difficulty and appearance can be customised to appeal to the intended audience or the surrounding environment.
Children grow when they are challenged. Bouldering promotes problem solving and captivates imagination while youngsters discover dynamic movement as never before.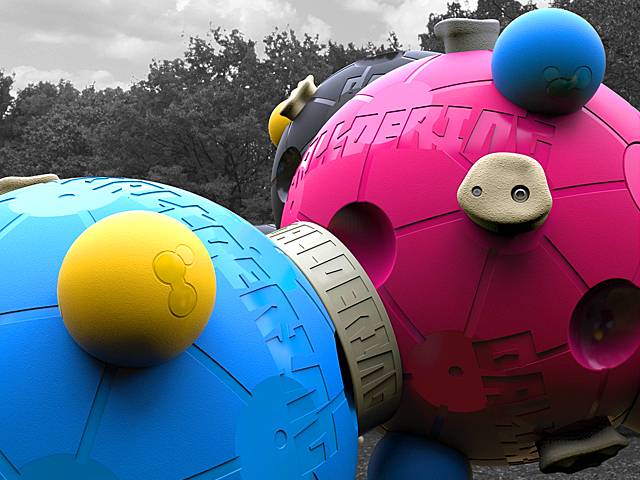 Balldering
Both the Cumulus and Balldering ranges come in three standard sizes or can be customised to suit your space. Available in all colours under the sun, these structures will be the centrepiece of any modern playspace. Designed and manufactured in Melbourne, Australia, these new ranges provide unique, inclusive and challenging structures, setting you apart from the average playground.
Cumulus with seating and wall climbing
To find out more about the full range of services and products offered by Blade Recreation, call 0447 474 737 or visit the website.
SEARCH
SUBSCRIBE TO ENEWS
MORE NEWS
APPLE CRATE INSPIRED PLAY TOWER
NEW PLAY PRODUCTS FOR 2021
OMNITECH LAUNCHES INTO THE NEW YEAR
ESCAPE THE HUSTLE WITH QUIET GROVE
SAFETY SURFACING MADE EXCITING
HIGHRISE FUN WITH RHINOPLAY