WILSON BOTANIC PARK UPGRADE
30 Mar 2016
GR Design & Construct's newest project was a park upgrade, giving a much needed boost to a picturesque spot just outside of Melbourne that included a platform upgrade and amphitheatre.
GR Design & Construct's latest project was an upgrade of Wilson Botanic Park (WBP) at the behest of the local council, in the hopes of improving a much loved local public space that is also a sanctuary to an abundance of native animals.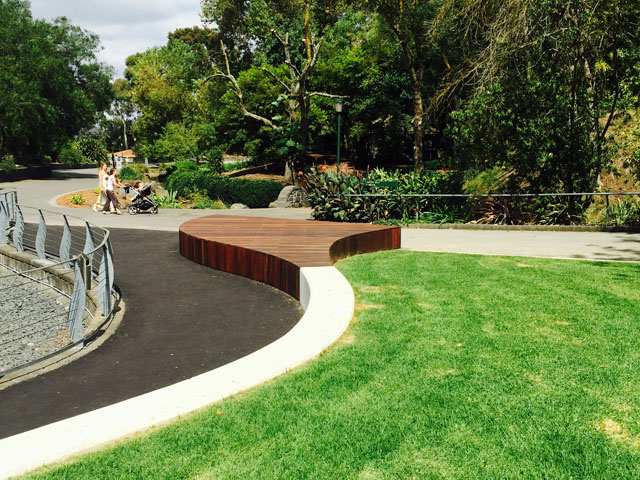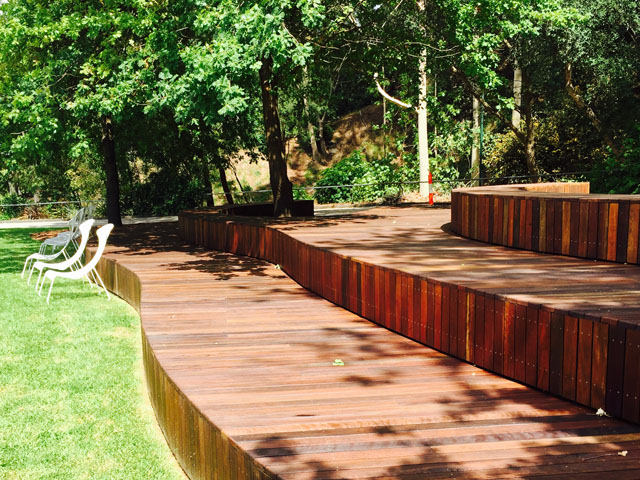 WBP is located within the City of Casey, about 40 minutes drive from the Melbourne CBD. Perched on the edge of a basalt lake that was once a quarry, WBP is the perfect bird-viewing platform, with stunning views overlooking Berwick and beyond.
Used extensively by local residents, international visitors and families enjoying its picnic facilities, WBP had become a little rundown over the years. Knowing it was in need of a facelift, Casey Council committed money in the 2016 budget to give part of the park around the lake a much needed overhaul and contracted GRDC to complete the work.
Included in the upgrade was the construction of a new amphitheatre and other associated works that will allow the space to be used for weddings, carols by candlelight, yoga classes and more. The completed improvements have been very well received by park-goers.
GRDC was successful at tender stage for the design and construction works required at WBP. The scope of works conducted by GRDC included:
Design and engineering
Surveys
Earthworks
Drainage lines
Architectural concrete walls and stairs
Timber platforms and substructure
Supply and install LED lighting
Handrails, tactile and stair nosings
For more information on the services offered by GR Design & Construct visit www.grdesignandconstruct.com.au
SEARCH
SUBSCRIBE TO ENEWS
MORE NEWS
LANEWAYS REVITALISATION PLAN
2021 PARKS AND LEISURE AUSTRALIA NATIONAL CONFERENCE
MAROOCHYDORE MULTI-SPORT COMPLEX
FLEMING'S GAME-WINNING DESIGN
URBAN GREENSPACES PROMOTING POSITIVE HEADSPACES
PLA 2021 WEBINAR