UPTOWN URBAN LIVING
09 Nov 2017
The Uptown Roseville residential development delivers a true 'designer lifestyle' with the aid of stylish park furniture and high-grade barbecues for quality living from Unisite Group.
With the aim of "[inspiring] people to surround themselves with a beautiful and innovative home that will enhance their lifestyle", the Uptown apartments at Roseville offer integrated urban luxury and technology within boutique-style apartments for a true 'designer lifestyle'.
To complement the vision of the development, Unisite Group was selected to provide high-quality park furniture. With 25 years' experience and a reputation for being one of the best in the industry, Unisite was the ultimate choice to meet the aesthetic and functional needs of the project.
To outfit Uptown Roseville, Unisite supplied six double barbecues 25 park seats and six table settings.
The Grillex double barbecue units supplied for this job are of exceptionally high standard and come with a hot plate and sink. They feature a strong aluminium powdercoated cabinet and stainless steel top, and a hot plate that is among the most feature packed and energy-efficient units available on the market.
The park seats and table settings utilised came from Unisite's popular Citistyle range, to complement the urban setting. The unique streamline finish of this range accentuates its modern simplicity, making it a design feature in any outdoor environment. With hardwood timber slats mounted on durable powdercoated alloy frames, the stylish Citistyle range of seats is built to stand the test of time.
The Citisyle range comes with a lifetime structural warranty for repair or replacement, which covers structural failures caused by erosion, deterioration and faulty workmanship.
Products from Unisite Group are supplied nationwide. Currently in use on numerous sites across Australia, the Unisite range includes seats, benches, table settings, bins, shelters, barbecues, retractable seating, grandstands, drinking fountains and bike parking, just to name a few.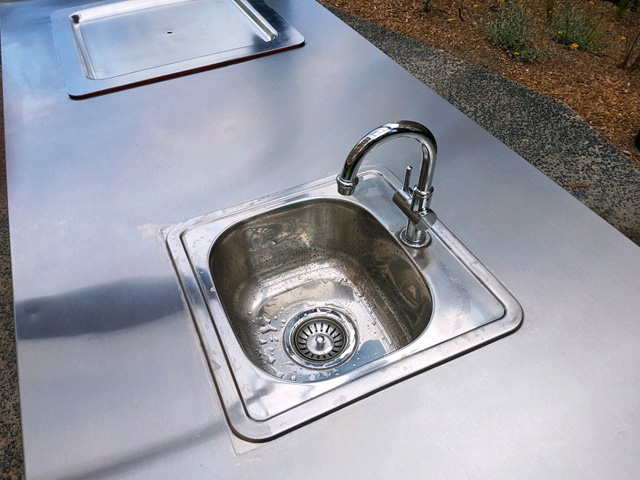 With the ability to supply their extensive range of products to any number or projects nationwide, you can expect to see Unisite park furniture and Grillex barbecues at a location near you!
Launch your project enquiry with Unisite Group via the links below.
SEARCH
SUBSCRIBE TO ENEWS
MORE NEWS
NGV'S PICTURESQUE PICNIC PAVILIONS
URBAN+ LAUNCHES NEW ECO-FRIENDLY BOTTLE REFILL STATIONS
VOICE CONTROLLED PUBLIC RESTROOM
WHEELCHAIR ACCESSIBLE STREET FURNITURE
THE FUTURE BUS STOP
THE UNIQUE TOUCH ADDED THROUGH THE VIENNA FURNITURE SUITE