UNIQUE STREET FURNITURE
13 Feb 2012
TRJ Engineering has been developing and manufacturing street furniture for over 14 years and works closely with customers to achieve a distinctive look.
TRJ Engineering is a preferred supplier of street furniture Australia-wide due to its ability to work closely with customers to ensure a high quality distinctive look is achieved.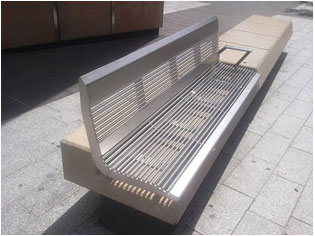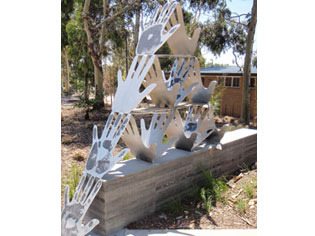 Are you after street or park furniture that fits in with your landscape? The TRJ Engineering group have been developing and manufacturing street and park furniture for over 14 years. They have undertaken work for a number of councils, commercial developers and civil works contractors, and are a preferred supplier for the City of Melbourne, Monash and Kingston councils. Strength, detailing and quality of finish are vital components in the production of all elements of furniture for public areas.
TRJ Engineering produces prototypes for all types of innovative street and park furniture. They offer a 3D rendered image and production CAD drawings. Site measurement, delivery and installation are available throughout metropolitan Melbourne.
TRJ Engineering manufactures in all materials, mild steel powder coated or galvanised, aluminium, stainless steel in 304 and 316 and recycled hardwood timber. TRJ is also a member of the Australian Stainless Steel Development Association (ASSDA).
TRJ offers Australian-made:
• Outdoor Seating
• Picnic Settings and BBQs
• Bin Surrounds
• Drinking Fountains
• Tree Guards and Pits
• Bike Racks
• Bollards
• Prototyping
Please visit TRJ's new website at www.trjengineering.com.au
For more information, call or email Andrew Sheehan on 0434 690 382; andrew@trjengineering.com.au
SEARCH
SUBSCRIBE TO ENEWS
MORE NEWS
BRINGING TOGETHER THE BEST IN LOCAL DESIGN
MULTI-DIMENSIONAL DESIGN
WHEELCHAIR ACCESSIBLE STREET FURNITURE
HIGH-QUALITY PLANT STOCK
WORLD-LEADING SOLAR STREET LIGHTING
PROLUDIC JOINS AILA