TURF YOU CAN TRUST
29 Mar 2017
Did you know all Lawn Solutions Australia members are fully inspected and accredited under Australias' only turf certification program, AusGAP? Find out more about the program and what it can do for your projects here.
Lawn Solutions Australia (LSA) have been delivering premium quality turf varieties and products consistently throughout the industry since coming together in 2014. The company and their members are committed to supplying sustainable, research-backed products that adhere to premium quality standards each time.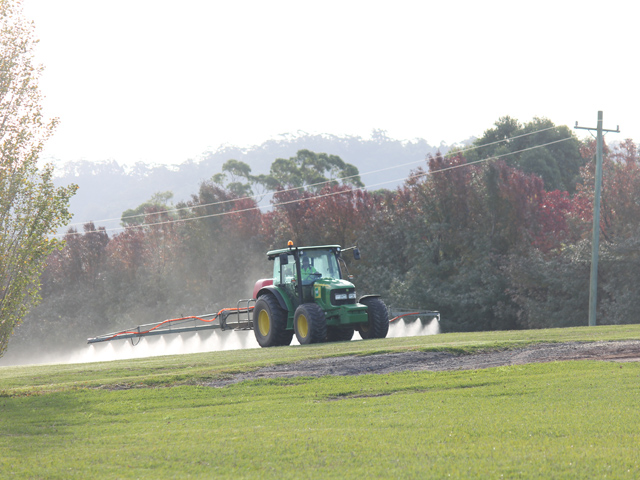 The LSA group are known for their consistency and quality benchmarks that they and their industry peers adhere to. By taking on an industry where turf varieties once changed quickly in the market or were branded differently across the country, LSA sought to end the confusion and inconsistencies among specifiers and customers by supplying nationally branded turf varieties under the one banner.
In addition to their recognised premium turf brands, Lawn Solutions Australia and their members have taken their commitment to quality and consistent products to the next level. By ensuring that all LSA members are full inspected and accredited under AusGAP, Australia's only turf certification program, Lawn Solution Australia and their members can supply a wide variety of lawn and turf products for a wide range of commercial needs, with premium quality and consistency a guarantee.
The AusGAP certification not only monitors turf quality and purity but also includes standards in other business operations such as transport, turf installation, environmental stewardship, work health and safety and customer service. Being AusGAP certified ensures the customer that the producer they are purchasing their turf from provides the highest quality products and services in the industry.
Each Lawn Solutions member has been through the extensive process of attaining AusGAP certification meaning that your projects will receive only the best treatment. Lawn Solutions Australia members offer more than just turf. They offer expert knowledge through a team of technical professionals who are always on hand to help clients select the right turf for individual requirements.
For more information on AusGAP please visit www.ausgap.com.au or visit the Lawn Solutions Australia website for more details www.lawnsolutionsaustralia.com.au
SEARCH
SUBSCRIBE TO ENEWS
MORE NEWS
TRANSFORM A HOME IN THREE SIMPLE STEPS
HUSQVARNA AUTOMOWER®
WHY PROFESSIONALS ARE MAKING THE SWITCH TO HUSQVARNA AUTOMOWER®
LAWN SOLUTIONS AUSTRALIA TURF CERTIFICATION PROGRAM
THE SMART WAY TO MOW
INTRODUCING ROLL&COMB