SAVE ON PROJECT MAINTENANCE
22 Aug 2019
Providing ongoing maintenance for your commercial landscaping project can be time-consuming and resource-draining, which is why you need to hire Ecoplant maintenance labourers to preserve your landscapes, letting you get back to building them.
If you're a civil construction company or a commercial landscaper, your focus is on building landscapes and delivering projects, not returning to a project to maintain it.
If your company mission is not maintaining a landscape project, then you need to outsource.
How should you handle landscape maintenance?
Is keeping the maintenance activities in-house after you have completed a project a strategy to control costs? Are you really saving money by choosing to do your own maintenance? How much time is spent on maintenance that could be redirected to your core business activities?
When you hire a subcontractor or outsource your staffing needs, you're trusting in another company to provide the quality of service that you do for your own customers. But how can you know that quality maintenance will be completed and at a reasonable cost?
ECOPLANT
Ecoplant Australia offers professional planting and labour-hire services including maintenance labourers. The team can arrive at your site with all the tools required to carry out various maintenance activities you may need, or can just hire a skilled labourer to undertake a particular task.
COSTS | WILL YOU SAVE MONEY?
Every business has a budget. When deciding whether to outsource, you need to factor in all the ongoing and hidden costs as they can add up and may be an expense that is not justified for future projects or long-term business growth.
Some of the costs Ecoplant Australia can take off your hands include:
Employee wages | Why hire new employees when you don't need to?
Additional employee costs | Training new employees can be expensive and time-consuming, especially when that employee may not stay with your company long term
Equipment expenses | Are you buying equipment that may never get used or will be used so sparingly that it does not justify the cost?
Personal safety | In order to keep your employees safe you need to supply site-specific PPE and training
Operating costs | Most equipment requires fuel, and all landscape tools require maintenance and eventual replacement
Supplies | Adding to your expenses list are supplies such as mulch, fertiliser and irrigation parts, which will also require storage
TIMING IS EVERYTHING, CAN YOU WAIT?
Have you ever planned out your entire quarter only to realise that you have overcommitted your resources? And even with all the best planning, you may suddenly get a flood of unexpected jobs that strains resources.
Adding an urgent maintenance job on top of your usual work can only add to the stretching of resources. This is why having an outsourced maintenance crew available on short notice will help to keep your clients happy and your project running smoothly.
When outsourcing maintenance to Ecoplant, the team will be dedicated to delivering an exceptional result every time. Ecoplant staff can also supply an audited Logbook and QC check so that you have visuality over the project without having to be there.
CONSERVE YOUR RESOURCES, PARTNER WITH A PRO
Let Ecoplant help with the following and more:
Lawn mowing and brush cutting
Tree and garden pruning and trimming
Fertilising and soil amendments
Seasonal planting
Implementation of your landscape maintenance plan or schedule
Green waste and rubbish removal
Soil cultivation and mulching
Irrigation system maintenance
Turfing
Weed and chemical spraying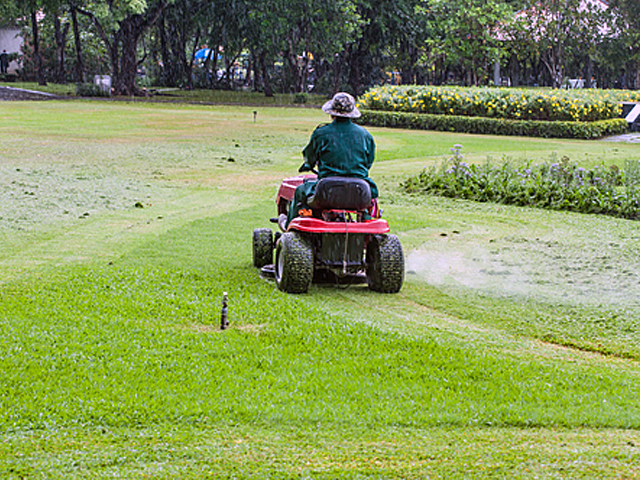 Don't waste your precious time and resources on maintaining your landscape projects. outsource your maintenance to an Ecoplant maintenance team and be guaranteed a quality result every time.
SEARCH
SUBSCRIBE TO ENEWS
MORE NEWS
A STREETSCAPE CHALLENGE
VERTICAL GARDEN GETS GROWING AGAIN
ECO TREE PLANTING
PENTRIDGE UPGRADE
ASPIRING FOR A LITTLE MORE WITH FLEMING'S
A CLASS ALL IT'S OWN