MULTI FIELD PLUS
27 Sep 2018
For a versatile and long-lasting synthetic turf, look no further than Multi Field Plus from Next Generation Turf. Easy to install, with little maintenance required, this turf can be used for a variety of applications. Is this turf right for you?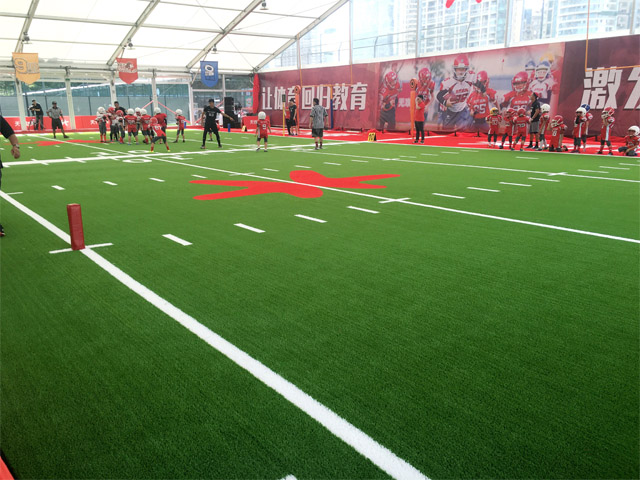 Next Generation Turf's Multi Field Plus is a true all-round synthetic turf. It is extremely versatile and can be used for sporting, residential or commercial applications. A stable and long-lasting product, this turf is practically maintenance free with no infill required.
Multi Field Plus is made specifically for high impact sports including footy, cricket, soccer, rugby, hockey, baseball and more. The densely packed fine leaf strands allow aeration, long-term strength and the right amount of give underfoot.
Being a no-infill product significantly reduces the ongoing maintenance, which has seen it grow in popularity for not only sporting applications but also leisure, such as playgrounds and gardens.
With safety always at the forefront of Next Generation's products, all of their synthetic turf has been tested and approved by the SGS. Coupled with the AX-50 Shock Pad, Multi Field Plus has been compliance tested to meet a critical fall height of up to two metres. The AX-50 Shock Pad is also lightweight and easy to install, requiring approximately one day for a regular sized sports field.
The Multi Field Plus comes with a seven-year limited warranty when installed, as per the installation guide standards. N.B. The warranty excludes the use of metal cleated sports shoes.
Next Generation Products are proud of their commitment to customer satisfaction. Every day they uphold their reputation by manufacturing their products to the quality that is strictly outlined by the ISO 9001 standards. All products are inspected post-manufacturing for any discrepancies in pile height, yarn colour, yarn density or other obvious defects.
SEARCH
SUBSCRIBE TO ENEWS
MORE NEWS
EVERGREEN ALTERNATIVES FOR BIO-RETENTION SWALES
TURF'S UP
A WORLD FIRST
HYBRID SYNTHETIC TURF SYSTEMS
MAKING THE MOST OF WATER
TOUGH AS TURF