LNA AWARDS OF EXCELLENCE
06 Aug 2012
This is your invitation to celebrate excellence in landscaping by attending the annual LNA Landscape Excellence Awards in Sydney.
Landscape NSW & ACT (LNA) has supported, advocated and recognised excellence in its contractor members within the landscaping industry for many years. The LNA encourages members to take the opportunity to showcase their individual projects at the annual Excellence Awards Gala Event. This awards night has always been a successful event which allows industry members to share their hard work, dedication and be recognised for excellence in their field.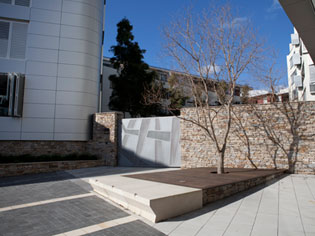 This year is no exception with the 2012 LNA Landscape Excellence Awards already shaping up to be the association and industry's finest to date. The level of workmanship along with the presentation is of the highest calibre, with a diverse list of categories including residential, commercial, playground and leisure facilities, pool surround and maintenance. The entries this year will most definitely raise the industry bar.
The finalists for 2012 have undoubtedly excelled in their field and have the opportunity to be recognised and celebrated for their achievements.
In what has become the high point of the landscape industry's annual calendar we celebrate the elite efforts of our members.
2012 LNA Landscape Excellence Award Entrants
Antscapes
Art in Green
Artview Landscapes
B N S Landscapes P/L
Co-Ordinated Landscapes P/L
Design It Landscapes
Design Landscapes P/L
Edwards Donovan Landscapes P/L
Furnass Landscaping Enterprises P/L
G J's Landscapes P/L
Hargraves Landscapes
Integral Landscapes
Landskill P/L
Nature's Vision Landscapes
Nscap
On-Track Landscapes P/L
Reflective Gardens
Rolling Stone Landscapes
Scape Constructions P/L
Secret Gardens of Sydney
Skyline Landscape Services
Sydney Gardenworks P/L
Tech Scapes Australia Landscaping P/L
Tim Williams Landscapes
Urban Contractors P/L
Urban Escape Landscape Contractors
Wilson Pedersen Landscapes P/L
Entrants to the 2012 Landscape Excellence Awards were recognised and treated to a special VIP event proudly hosted by Platinum sponsorship partner Andreasens Green Wholesale Nurseries on Monday July 23 at the Greenwood Hotel, North Sydney. Special guest Graham Ross of 2GB Garden Clinic and Better Homes and Gardens attended and will be MC at the LNA Gala Event.
Tickets for the LNA Gala Event are now on sale and open to the entire broader landscape community: http://www.landscapenswact.com.au/www/content/default.aspx?cid=632
LNA Landscape Excellence Awards
Venue - Doltone House, Darling Island Wharf
48 Pirrama Rd, Pyrmont (opposite Star City)
Date - Friday, August 31, 2012
6pm – midnight
For further information contact Joanne Aquilina on 0407 799 449 or email: joanne@landscapenswact.com.au
Images (top to bottom): Castle Hill Residence - Rolling Stone Landscapes; ADVANX - Design Landscapes; Bersten Residence - Secret Gardens of Sydney; Northbridge Private Residence - Art in Green; and VIP Finalist Announcement Night proudly hosted by Andreasens Green Wholesale Nurseries.
SEARCH
SUBSCRIBE TO ENEWS
MORE NEWS
PLANTING ON A SLOPE
VISIONARY SURFACE TREATMENTS
CANTILEVERED SHADERUNNER® RETRACTABLE SAIL
MOUNTAINS OF FUN
CLEANER AND GREENER TEXTILE OPTIONS AT RICKY
ONE-OF-A-KIND OBSTACLE COURSE