IT'S SHOW TIME!
17 Aug 2016
The 2016 NGINA Sydney Trade Day and Expo is fast approaching. Join the biggest Nursery trade show of the year on 20 September 2016 and connect with over 170 exhibitors on the day.
Excited? If you're not, you should be! It's show time for what is shaping up to be the biggest Nursery Trade Day Show of the year.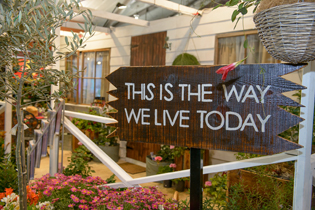 Beginning with Trade Day at 6am, followed by Trade Day Expo Sydney from 10am, the NGINA Trade Day and Trade Day Expo will take place in one great location for one day only. Over 170 exhibits will be combined across the whole day at the Hawkesbury Show Grounds on 20 September 2016.
This year's show will set a new benchmark in the industry. A range of new exhibitors will be attending, making it unlike any expo in the past, and guaranteeing there will be something for everyone. With a real spring atmosphere, you'll be able to enjoy marquees, free parking, food outlets, good coffee and lots of great stuff to see and talk about. The door of opportunity is open to make this spring something special.
FUSION SHOWCASE
The Fusion Showcase is the place to see new releases and innovative and exciting new lines in all industry related sectors – a must for the innovative nursery person. Who knows, a product or a plant seen in this year's Fusion Showcase could be your next money maker.
There is so much to offer at this year's event we don't have room to print it all, so come along and see and experience it for yourself. It's sure to impress!
For more details visit www.ngina.com.au
SEARCH
SUBSCRIBE TO ENEWS
MORE NEWS
AN EVERGREEN ALL-ROUNDER
SHADE TREES FOR FARMS AND PADDOCKS
DESIGNS ON A BRIGHTER URBAN FUTURE
BEST PLANTS FOR EROSION CONTROL
SHARA™ LOMANDRA SURVIVES DROUGHT AND FLOOD
FIGHT ROADSIDE POLLUTION WITH PLANTS