GREEN EXPO SYDNEY 2014 HAS ARRIVED
07 May 2014
Don't miss Green Expo Sydney, featuring the best products, plants and concepts the industry has to offer, GES 2014 is a must – book your tickets today!
Green Expo Sydney 2014 will be held again at the Exhibition Hall, Rosehill Gardens on May 21 and 22. The Expo aims to introduce the newest and most innovative products to market through the FUSION Innovation Showcase. With nearly 40 entries this year in green life and non-green life categories, there are some exciting ideas for spring 2014. There is also a people's choice award so be sure to place a vote for your pick of the FUSION product of the show.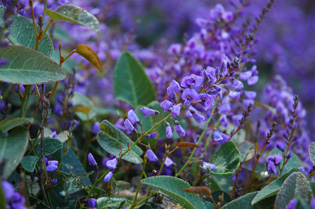 John Stanley, World-renowned retail consultant and Certified Speaking Professional will be presenting his vision of the Garden Centre of the future in the beautiful Garden Centre 2020. Critically the most important message will be how to improve the efficiency and satisfaction of the customer transaction by providing a positive experience and increasing the speed of the transaction with the ultimate aim of creating a satisfied repeat customer.
Landscape Trends will be examined by a representative of the AIH and the critical importance of qualifications for the future of the Horticultural industry.
A panel of experts comprising of Karen Smith from the HMA, Steve Warner from Outhouse Design, and Jason Cornish from Garden Estate Landscaping will focus on differentiating Landscape Designs and utilising alternative options in Green life.
With over 130 stands of the best products, plants and concepts the industry has to offer, GES 2014 is an experience not to be missed.
Tickets can be booked at www.ngina.com.au or by calling 02 9679 1472.
Images: RAMM Botanicals "Hardenbergia Sea of Purple"; Broadcroft Design " The Bud"; and Compositing Canon (company of the same name).
SEARCH
SUBSCRIBE TO ENEWS
MORE NEWS
GROUNDCOVER PERFECT FOR EVERY PROJECT
CREATE A DROUGHT-TOLERANT NATIVE GARDEN WITH TALL TREES
OUTDOOR DINING WITH BOTANIX PLANT SUPPLY
MAKE PLANT SUPPLY EASY WITH PLANTMARK
BEE-FRIENDLY PLANTS FROM MT WILLIAM
LOW MAINTENANCE GROUNDCOVERS FROM OZBREED