AN UNTOLD STORY
04 Jun 2020
Fairbridge Children's Park tells the story of almost 1000 child migrants forced from Britain to Molong in regional NSW between 1938 and 1973, envisioned through landscape design with help from Street Furniture Australia.
Fairbridge Farm School was intended to be a place where migrant children would be able to play and learn. However, the reality of life at Fairbridge Farm School proved very different from the promises made before setting sail. The children experienced hardship, betrayal and limited opportunity, and were told that they were orphans, which later proved for many to be an untruth.
In recent years, the Prime Ministers of Australia and Great Britain, and the Premier of NSW, have offered apologies in their parliaments, recognising the suffering of so many under the Fairbridge scheme.
Clouston landscape architects have designed an experience that tells the children's stories through landscape, at a park and highway rest stop adjacent to the original farm site.
The park was officially opened by senior Old Fairbridgians in March 2020.
Leonard Lynch, Clouston Associates' Founding Director, says, "Many former Fairbridge kids see this park as a way to publicly identify as Fairbridgian. It's a living legacy through which their families and future visitors will come to know their story.
"The appreciation, pride and gratitude of former residents is one of the most fulfilling aspects of working on this significant landscape."
Five Mall Seats from Street Furniture Australia are installed in the park, fixed with memorial plaques sponsored by the local community with messages of recognition and support.
The seats feature low-maintenance Wood Without Worry battens in Bush Cherry and Charcoal Metallic frames.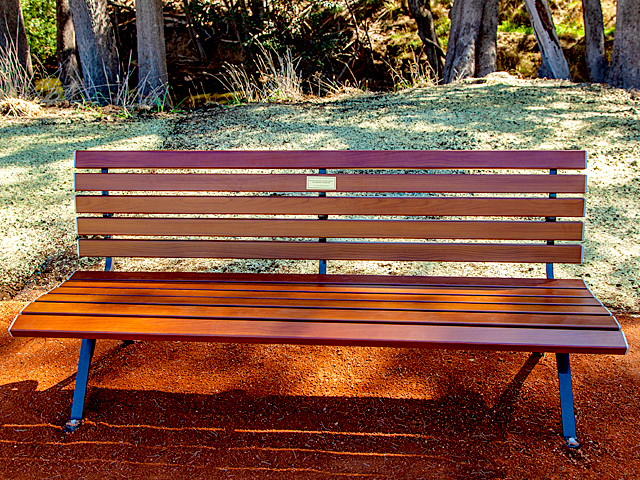 Four linked zones designed by Clouston reflect phases in the journey of the children: from their origins in Britain, the passage across the world, experience of farm life and 'how things turned out for them' (life after Fairbridge).
"This will be a place of learning and reflection, that invites former residents and future generations to understand the significance of this forty-year program," says Clouston.
"Intended as a visitor attraction and heritage site, the park will be a place of beauty and tranquillity – an antidote to the hardship and isolation of its former residents."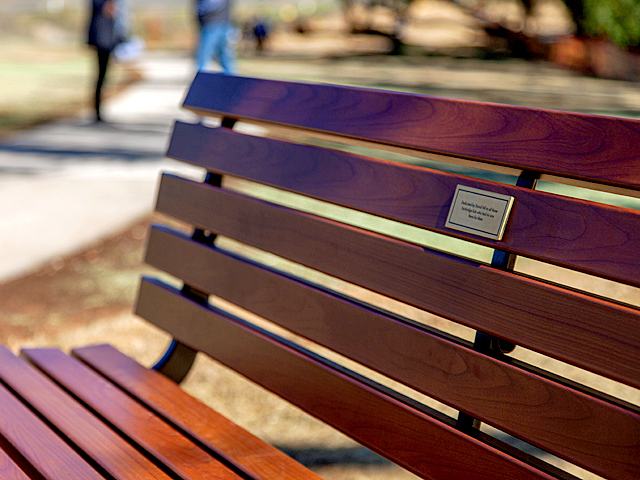 Street Furniture Australia provides an extensive range of bespoke outdoor furniture for any location. Contact the team via the links below for your next project.
SEARCH
SUBSCRIBE TO ENEWS
MORE NEWS
WHAT MAKES A DRINKING FOUNTAIN DDA COMPLIANT?
DOGGIE DUNNIE | A DOG PARK NECESSITY
CREATING PARKS FOR PEOPLE OF ALL ABILITIES
ADD VALUE TO EXISTING SPACES WITH GRILLEX
SECURE BIKE SHELTER AT BEACONSFIELD
THE BENEFITS OF USING AUGMENTED REALITY TO DESIGN PUBLIC SPACES