WELCOME GORDON MCKENNA
14 Oct 2012
Universal Magazines welcomes Gordon McKenna to its sales department. Gordon has been appointed QLD Sales Manager for various outdoor titles.
Universal Magazines the leading media company in the home, landscaping and outdoor markets welcomes Gordon McKenna to its sales department. Gordon McKenna has been appointed QLD Sales Manager for the popular outdoor titles: Outdoor Design & Living, Backyard & Garden Design Ideas, Outdoor Rooms, Poolside, Poolside Showcase and Pool+Spa Review.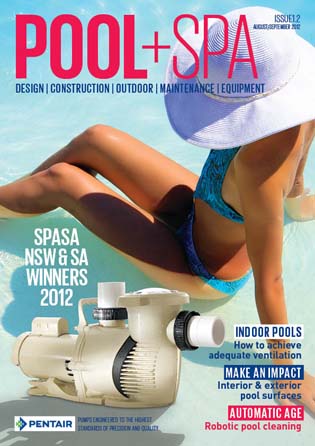 Gordon brings to the team a career spanning field sales, sales management, business development, sales & marketing and general management. Gordon will also be able to provide valuable insight from his entrepreneurial experience at personal business ownership. Gordon was previously the director of Wicker Furniture, a manufacturer/importer of casual, lifestyle furniture supplied to national retail domestic and commercial markets.
Gordon's broad range of sales and business experience present a set of skills developed to deliver results for all stakeholders. "In today's crowded advertising market delivering that critical "cut through" message is even more important and I believe a media mix that can deliver brand awareness through print coupled with online exposure helps to substantially increase customer engagement for the advertiser and stimulates sales".
Gordon will be working out of the Queensland office, and can be contacted on gmckenna@universalmagazines.com.au or 0418 424 410 for any advertising enquiries.
About Universal Magazines
Universal Magazines is Australia's largest niche publisher. Universal's 50 magazine titles include leaders in home, craft, bike and lifestyle categories, plus 12 niche websites. The company owns the Australian Publishing Company and Universal Online Media. Universal Magazines is an independently owned private company.
SEARCH
SUBSCRIBE TO ENEWS
MORE NEWS
ECONOGRID40™: THE IDEAL SOLUTION
TUBESTOCK: THE TIGHT BUDGET SOLUTION
ESCAPE THE HUSTLE WITH QUIET GROVE
ACO'S HEELSAFE® ANTI-SLIP: NEW WEBSITE
NEW PUBLIC SQUARE FOR SYDNEY'S CENTRAL STATION
OMNITECH LAUNCHES INTO THE NEW YEAR