WATERPROOFING UNDERGROUND WITH DRIZORO
10 Feb 2022
Proving yet again they have the products needed to get the job done, SWP supplied Drizoro Maxseal Flex to a project responsible for waterproofing the underground carpark tunnel in Gungahlin, Canberra.
In 2015, to increase underground parking facilities of the Market Place Shopping Mall in Gungahlin, ACT, a roadway was constructed across Ernest Cavanagh Street below ground, and promptly backfilled thereafter.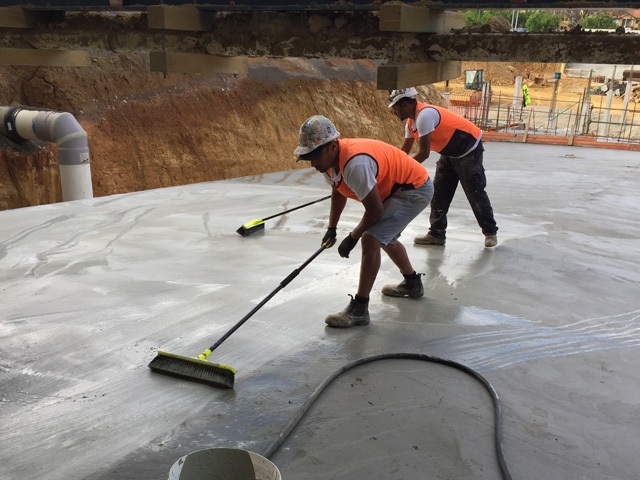 To minimise disruption of traffic along Ernest Cavanagh Street, which is a main roadway within Gungahlin, the project was under severe and stringent time constraints. As a result, Drizoro MAXSEAL FLEX was supplied by Scientific Waterproofing Products (SWP) to waterproof the concrete roof slab and Dincel walling of the tunnel, because it allowed the contractor to:
Apply the first coat on the same day, as the concrete was being poured
Wet the substrate again and apply the second coat the following day
Back fill with layers of river sand and fine aggregate as membrane protection within 7 days
MAXSEAL FLEX is a flexible, two-component, cement-based waterproofing membrane able to withstand 40-metre-negative and 90-metre-positive hydrostatic head pressure. It adheres to all porous and nonporous substrates such as uPVC permanent formwork and piping, glass, polycarbonate, metal and aluminium.
Available in grey or white, with the ability to be tinted to colour match, MAXSEAL FLEX is a suitable match for any project design.
Want to know more about waterproofing and Drizoro products? Visit SWP's YouTube Channel HERE.
To find out more about Drizoro MAXSEAL FLEX, visit the website via the links below.
SEARCH
SUBSCRIBE TO ENEWS
MORE NEWS
VISIONARY SURFACE TREATMENTS
WATERPROOFING TO THE MAX
REFRESH SPORTS SURFACES WITH MPS PAVING
COLOUR LIKE NO OTHER WITH MPS SPORTPAVE
REST EASY WITH STAIN-PROOF™
BASKETBALL COURT GETS VIBRANT NEW LOOK