SURF CLUB REINVIGORATED
24 Aug 2016
The Caloundra Surf Club has been infused with increased vigour due to a brand new facade of composite cladding from Knotwood that will withstand the harsh weather conditions of its coastal location.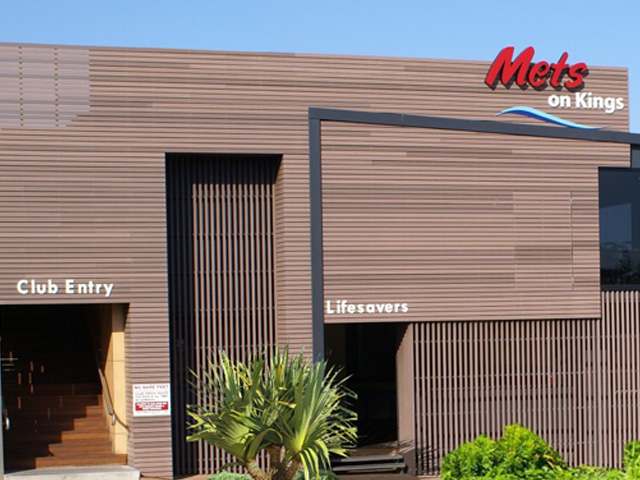 The Metropolitan Caloundra Surf Life Saving Club is situated on beautiful Kings Beach on Queensland's Sunshine Coast. A key component of the beach community, the surf club's main fundraising arm is the supporters club Mets on Kings. Being a well-used beachside property, the surf club has had to deal with constant exposure to nature's extremes and was in dire need of refurbishment.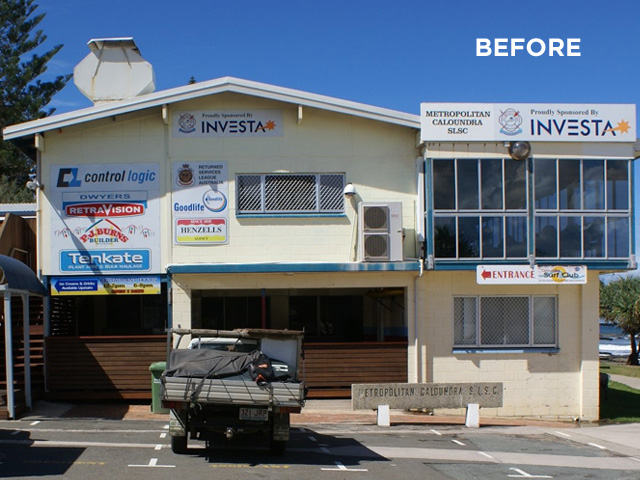 Given the task of restoring and enhancing the iconic community facility, the former President of the Supporters Club, Craig Spender, was responsible for sourcing materials that would be both cost effective and suited to the harsh ocean-front conditions that the building would be required to withstand.
Having used Futurewood's CleverDeck wood-plastic composite decking on his own home a few years ago, Craig knew Futurewood's composite cladding was up to the task. Believing it to be "the best of the bunch", it was selected for the decorative cladding component of the surf club refurbishment.
Utilising Futurewood EnviroSlat decorative cladding finished in Saltbush colour for the façade material has garnered approval from the club members and the general public alike, who have praised its aesthetic appeal and functionality. The Club is also truly pleased with the choice of Futurewood cladding due to its low maintenance benefits. No longer will their previous timber facade require an annual recoating to preserve it. In choosing composite cladding, which requires no painting, the club will save time and valuable funds every year.
Made from 90 percent recycled material, Futurewood's composite products are a low-maintenance timber alternative. The composite material will not rot, split or cup, and does not require oiling or painting; minimising the ongoing upkeep and helping to keep costs in check.
Futurewood's decking and cladding is suitable for commercial and domestic projects alike. With a large range of colours and sizes to choose from Futurewood decking and cladding may be the perfect choice for your next building project?
For more information about Futurewood's range of composite decking and building materials call 1300 484 308 or email info@futurewood.com.au
SEARCH
SUBSCRIBE TO ENEWS
MORE NEWS
DURABLE TIMBER-LOOK ALUMINIUM DECKING
DANCE FLOOR TO DIVING PLATFORM WITH BLUECHIP TRAXION
FUTUREWOOD'S COMPOSITE TIMBER DECKING RANGE
FUTUREWOOD OFFERS MIX & MATCH
AUSTRALIAN-MADE RESTROOMS
SHADE AND SHELTER SOLUTIONS FROM THE BEST