STUDENTS STRUT THEIR STUFF
13 Sep 2017
Melbourne Polytechnic students together with Eussen Living set to showcase innovative ideas on interior design trends at the annual LiveStyling event.
In just a few short weeks, the tireless work and endless creativity of Melbourne Polytechnic students will culminate in the opening of the annual LiveStyling live build event held in High St, Prahran.
The LiveStyling student competition is a component of Melbourne Polytechnic's Diploma of Interior Design course and creates awareness for the public and interior design industry around the interior design programs offered at the Preston and Prahran campuses. The live build highlights real-life experience; one that no other institute offers and one that the college is extremely proud of.
The competition, which starts in the early months of the academic year, sees students submit a design brief to a panel of industry experts. The students are given a 'client' to work with and their brief must include concepts, colour palettes, technical drawings and material selections. The winning brief is then brought to life at the Prahran campus storefront with the help of industry sponsors and Melbourne Polytechnic's own trade departments and experts.
The college runs this entire project in conjunction with design industry heavyweight John Eussen, who has been an incredible advocate for the interior design programs at Melbourne Polytechnic.
"It's projects like LiveStyling that connects education to industry. These students are the future Interior designers of today. It's a delight to watch the projects evolve and see the growth of the students expertise," says John.
The opening of the LiveStyling event is one of the highlights of the program for staff and sponsors, but most of all for the students who see the project through from conception to reality – there's nothing quite like seeing all their hard work transform into a tangible piece. The winning student will also feature in Home Design magazine, an incredible addition to the fresh designer's portfolio.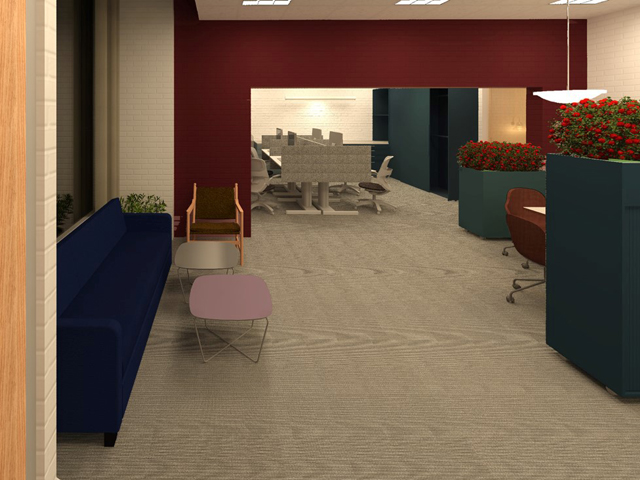 This nonpareil project component of the Melbourne Polytechnic Interior Design program is a major attractant for budding designers and a project that our gracious sponsors love being involved in. The level of excellence exhibited by students increases each year, and in doing so shapes the design landscape of High St, Prahran.
To find out more contact John Eussen at john@eussen.com.au
SUBSCRIBE TO ENEWS
MORE NEWS
TOP HONOURS FROM AILA
PARKS & LEISURE JOURNAL SUMMER 2017 OUT NOW!
CALL FOR ABSTRACTS
2017 LNA LANDSCAPE EXCELLENCE AWARDS
LANDSCAPE OF THE YEAR
BE A WATER WATCHER