SPRING FESTIVAL PROMOTES INDUSTRY GROWTH
30 Sep 2015
The Horticultural and Gardening Festival offers opportunities for industry growth and networking with some of Australia's biggest names in landscaping, gardening and cooking.
The Horticultural and Gardening Festival won't simply be Melbourne's biggest spring gardening event, it will signal the beginning of a new series of festivals that promise to stimulate the industry and offer a fresh new platform in which to grow your business.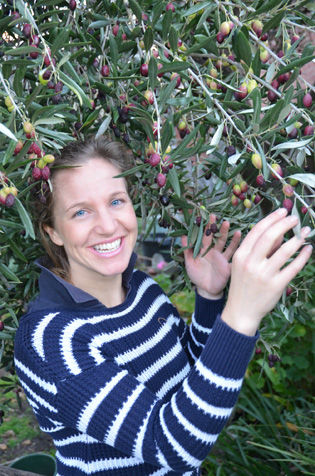 Evidence of the attention the festival has harnessed can be seen in the list of celebrities and industry experts who will be conducting presentations. The line-up is spearheaded by Peter Cundall of ABC Organic Gardener magazine, who will open the show on Friday.
The festival's speakers represent every corner of the industry, including Professor Tim Entwisle from the Royal Botanic Gardens, succulent expert Atilla Kapitany, and landscape architect Ruth Czermak. Gain rare insights from Stephen Ryan of 'Dicksonia Rare Plants'. Angus Stewart, of 'Gardening with Angus' fame, will also be speaking, along with environmental educator and ABC TV personality Costa.
The festival will explore how our love of food and cooking are changing gardening. 2013 Master Chef winner Emma Dean, along with Mark Olive of 'Outback Tastes of Australia' and 'Paddock to Plate' creator Louise FitzRoy, will each offer their perspectives.
Gardening is even touching the youngest minds, with the 'dirtgirl' activity centre bringing gardening down to ground level with a range of fun activities for kids.
Gain inspiration from the display gardens, created by some of today's most creative landscape designers. The festival is privileged to have Ian Barker as chief judge of the display gardens.
The Horticultural and Gardening Festival will also be a great opportunity to network with your peers and fellow industry experts. Festival organisers will be on hand to reveal what's around the corner and how the Horticultural and Gardening Festival can benefit your business.
There are still some exciting last minute opportunities available for exhibitors. For details email Keran Barrett on keran@gardeningfestival.com.au or go online at www.gardeningfestival.com.au
Horticultural and Gardening Festival
Friday 9 to Sunday 11 October 2015
Melbourne Showgrounds
Tickets can be purchased through Ticketek
Images (top to bottom): Emma Dean; Ian Barker; Peter Cundall; Louise Fitzroy; Mark Olive.
SEARCH
SUBSCRIBE TO ENEWS
MORE NEWS
OUT OF THIS WORLD
OPEN FOR BUSINESS
EXPRESSIONS OF INTEREST
THINK BIG, THINK BRICK
READY FOR AWARDS SEASON?
STREETS OF YOUR TOWN