SPASA NATIONAL AWARDS OF EXCELLENCE
03 Jun 2015
Don't miss the 2015 SPASA National Awards of Excellence, held in conjunction with the inaugural SPASA National Convention and Supplier Expo in Sydney in August.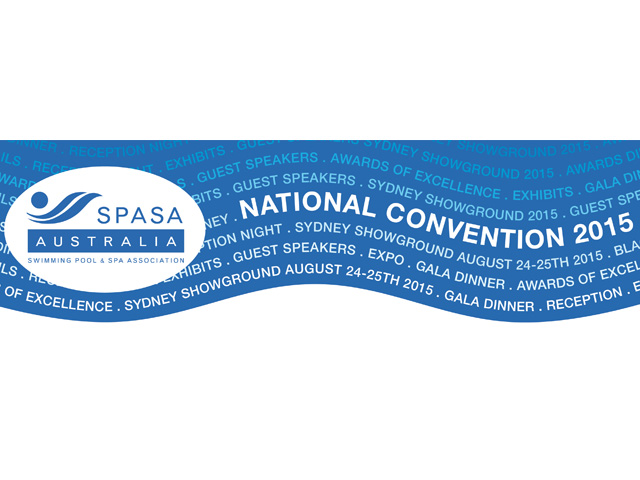 The SPASA Australia National Awards of Excellence, proudly sponsored by Protector Aluminium, recognise achievement in design, construction, innovation, service and professionalism across the pool and spa industry.
The Awards program gives recognition to SPASA Australia members who have demonstrated the highest degree of competency and professionalism in the industry.
All Award winners receive exclusive use of a unique digital Awards logo, permanent listing and links from the SPASA Australia website as well as a framed Gold, Silver or Bronze certificate. Significant media coverage is assured.
All winners of the five State SPASA 2015 Awards of Excellence programs (i.e. SPASA NSW, QLD, SA, VIC & WA) are automatically eligible for the SPASA Australia National Awards program as are the winners of the National Franchise Awards in the retail categories.
It's truly the Best of the Best.
The 2015 National Awards of Excellence will be announced at a Gala Dinner held at Sydney Olympic Park Showground on Tuesday August 25, 2015. Tickets for this black tie event are available for $155. Book your tickets here. http://www.trybooking.com/130294
Whilst on the booking site, register to attend the sessions of interest to you at the SPASA Australia National Convention which is being held at the same location and dates.
SPASA Australia is grateful for the support of Protector Aluminium in sponsoring these awards.
For more information about the National Awards of Excellence program contact Gary Nye on 03 8588 1195 or gary@spasa.com.au
About the National ConventionThe inaugural SPASA Australia National Convention, Supplier Expo and Annual Awards of Excellence for 2015 will be held in Sydney at the Olympic Park Showground on Monday 24 and Tuesday 25 of August.
Due to the success of last year's Awards of Excellence held at the SPLASH conference, this year the Association has decided to combine those awards with a Convention and Supplier Expo. This event will provide our members with an education and information base, an opportunity to meet with suppliers and see their products and services and also attend the black tie Gala Dinner where this year's National Awards of Excellence will be announced. The theme of the convention is "Great Teams Grow Together" and the program will include leading industry experts.
For more information visit www.spasaconvention.org.au
SEARCH
SUBSCRIBE TO ENEWS
MORE NEWS
OUT OF THIS WORLD
THINK BIG, THINK BRICK
READY FOR AWARDS SEASON?
EXPRESSIONS OF INTEREST
STREETS OF YOUR TOWN
OPEN FOR BUSINESS