NXT-M LIGHTS UP AUSTRALIA
18 Mar 2015
Designed with the future in mind, these state-of-the-art LED luminaires can be updated when technology changes.
LED Roadway Lighting Ltd (LRL) is a designer and manufacturer of LED-based roadway lighting and control systems. LRL customers include local authorities, utilities and commercial/industrial users in more than 40 countries.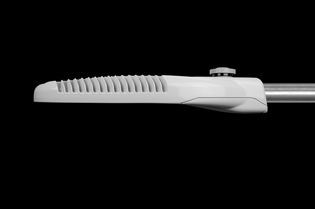 NXT-M is the most recent addition to the award winning NXT™ series of LED luminaires, and was recognised in the 2014 Illuminating Engineering Society (IES) Progress Report.
Ideal for larger roadways, this medium-sized luminaire is available in 48, 60, and 72 LED configurations with a variety of distribution patterns. NXT-M can be mounted in a horizontal fashion, or in a post-top mount configuration. The modular design allows users to easily and quickly upgrade or replace light engines and power supplies in the field, without the need for tools. The product is also compatible with various control technologies including Lumen IQ, Latitude IQ and a number of smart street lighting platforms, in cooperation with LRL's smart grid networking technology partners.
The NXT™ series is designed with the future in mind. Easily removable components allow for future upgrades as technology evolves, prolonging the useful life of lighting infrastructure, and substantially reducing the total cost of ownership.
Please contact LRL's Australian representative, Pecan Lighting, to learn more about how this innovative product can provide energy savings, reduce maintenance costs and help meet your sustainability goals.
For more information, please visit our website: www.pecanlighting.com.au
SEARCH
SUBSCRIBE TO ENEWS
MORE NEWS
WORLD-LEADING SOLAR STREET LIGHTING
SOLAR SOLUTIONS FROM MULTIPOLE
FUTURE-PROOFED LIGHTING
A BRIGHT FUTURE
SAFETY FIRST
AUSTRALIAN-MADE LIGHTING SOLUTIONS