'MORE TREES PLEASE' GRANTS
03 Sep 2012
In support of Nursery & Garden Industry Australia's (NGIA) 2012 message of More Trees Please, HMA NSW is offering 'More Trees Please' Grants.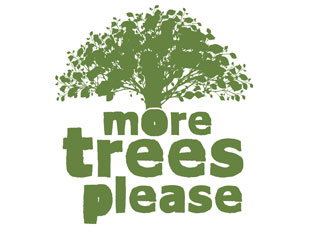 In support of Nursery & Garden Industry Australia's (NGIA) 2012 message of More Trees Please, the Horticultural Media Association of NSW (HMA NSW) is offering $100 grants to any member looking to plant a tree in a public place, such as a school, park or hospital.
The grants will help provide not only a great way to promote the 'More Trees Please' message within each members' local media, but also showcase the HMA as a professional body of horticultural communicators and advocators of green life in our urban environments.
NGIA will provide 'More Trees Please' t-shirts to any members wishing to be involved. There is also a prepared template press release that can be used to as a basis to gather local media interest.
Conditions of grant:
- Trees must be planted in a public space and provide any one or more of the benefits listed at http://www.plantlifebalance.com.au/benefits/ which can then be linked back to research within the press release.
- A minimum of 3 high-resolution images of the tree planting are to be supplied.
- Grants will be paid as a direct deposit into your bank account once fulfilment of the above criteria is achieved.
Optional:
- A short video (>5min) of the event or in support of More Trees Please that can be utilised via social media and also included on our website as HMA NSW in action would be welcomed.
For any queries about the grant, or to claim your More Trees Please t-shirt, contact Matthew Carroll matthew@hortiman.com or 0433 233 233.
SEARCH
SUBSCRIBE TO ENEWS
MORE NEWS
CREATING TIMBER ALTERNATIVES
CENTRAL PARK VISION FOR MIDTOWN MACPARK
NATURE-BASED PLAY
SYDNEY'S NATURAL STONE SPECIALISTS
LANEWAYS REVITALISATION PLAN
PARK WARRIOR COURSES ARE SPRINGING UP ACROSS AUSTRALIA!