LIGHTING UP THE FUTURE ON PARRAMATTA ROAD
24 Feb 2022
Multipole™ are providing a better and brighter future to the Parramatta Road Project. The $198 million dollar project is well underway and Multipole is contracted for the installation of their multi-function smart poles.
The Paramatta Road Project is aimed at improving the open space and transport activity across the suburbs from Strathfield to Paramatta. The projects timeline is formed into three categories; inclusion of streetscapes, new and improved open spaces and new walking and cycling paths. This facelift to the Inner West will see the increase of more customers and residents into the area.
Multipole's™ multi-function smart poles will light this long stretch of road. The Multipole™ Parramatta Road Series is a high capacity smart pole that is available at heights up to 12 metres. Capable of supporting large banners and catenaries as well as a range of smart city accessories.
The Multipole™ system is a modular and flexible system that delivers a wide range of options from a small number of components. As such, this design comprises variations in pole configuration for further ease of modularity. The steel core patented design delivers industry-leading strength and capacity and is capable of supporting twin banners or catenary applications.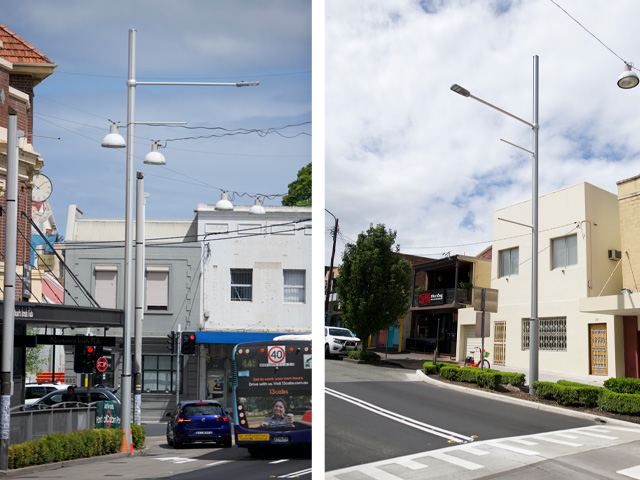 The first of the Multipole™ Parramatta Road Series was installed in Leichhardt, NSW, back in November 2021. To find out more on the amazing products of Multipole™, click HERE.
SEARCH
SUBSCRIBE TO ENEWS
MORE NEWS
FUTURE-PROOFED LIGHTING
MULTIPOLE LIGHTS UP CHINATOWN
SAFETY FIRST
SMART POLES FOR PARRAMATTA ROAD
SMART SOLAR POWERED STREETLIGHTS
WORLD-LEADING SOLAR STREET LIGHTING