ISLAND AIRPORT FOR LONDON
20 Nov 2013
Plans are underway for a spectacular island airport on the Thames estuary to the east of London.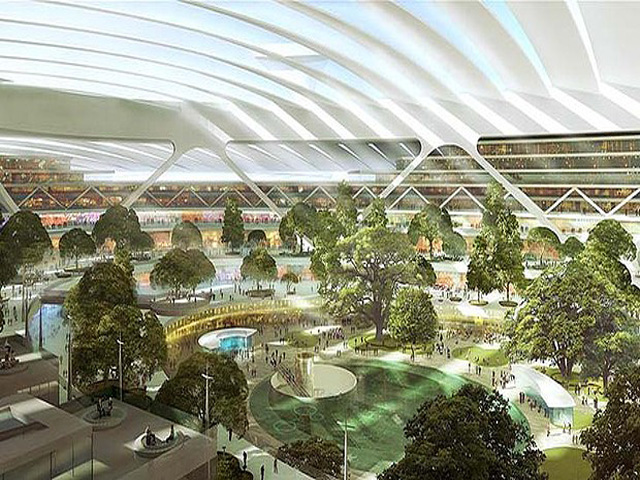 A new six-runway hub airport on the Thames estuary to the east of London could be built within seven years at a cost of $A81.3 billion, said a consortium formed by London Mayor Boris Johnson to address the capital's air capacity crunch.
The British government and business groups want to expand flights to fast-growing economies to ensure the UK can tap into billions of pounds of trade opportunities. With Heathrow, London's biggest airport, operating at 99 per cent capacity, more runways are needed.
The proposed new airport would sit on a purpose-built island off the Isle of Sheppey in Kent, some 80 kilometres east of central London, and would be known as London Britannia Airport, said the Thames Estuary Research and Development (Testrad) consortium formed by Johnson to study options for estuary airports.
The plan, launched last Monday, comes two years after architect Norman Foster unveiled proposals for a four-runway hub in the Thames Estuary, backed by Johnson and dubbed "Boris Island".
The new hub would have six runways and could be built within seven years, without having to demolish houses or industrial infrastructure.
"This project avoids flying over densely populated areas of London and the south east, removing completely the noise contours and impact which have bedevilled millions of people throughout and around London over the past 40 years," said a Testrad spokeswoman, adding that Heathrow airport would likely have to close to accommodate its plans.
SEARCH
SUBSCRIBE TO ENEWS
MORE NEWS
ELEPHANT WORLD CULTURAL COURTYARD
PERTH WELCOMES NEW $695M UNIVERSITY CAMPUS
UPPER AUSTRALIA
TIMBER CAR CHARGING STATIONS CREATE REST
LANDSCAPES GOOD ENOUGH TO EAT
TREEHOUSE SCHOOL FOR POST-COVID LEARNING