HIDDEN DESIGN FESTIVAL ON THE MOVE
02 Mar 2016
AILDM'S revered hidden Design Festival is finally heading to Brisbane, opening the doors to private gardens created by some of Queensland's best landscape designers.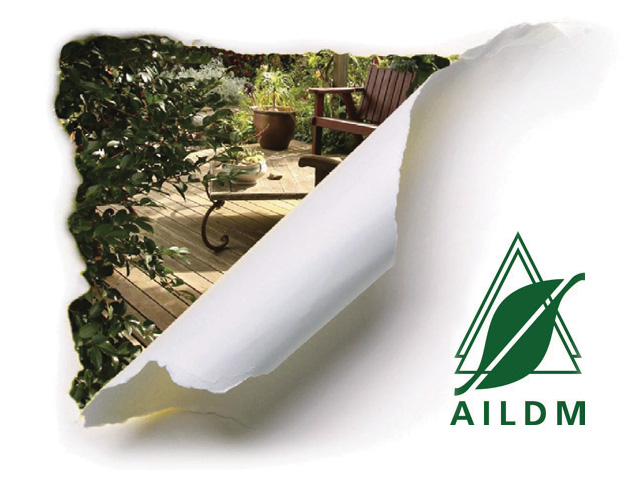 On Saturday 5 March 2016 six private outdoor spaces in Brisbane never before seen by the public will be opened as part of the hidden Design Festival.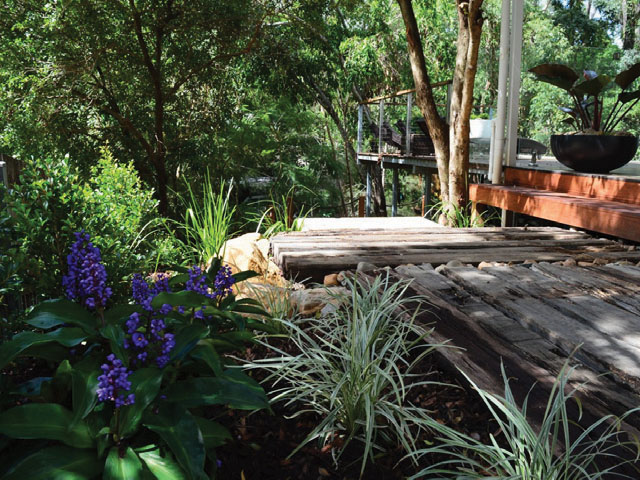 Following on from last year's sell-out event in Sydney, hundreds of Brisbane residents and gardening enthusiasts from all over the country are expected to relish the chance to tour these private gardens created by the following designers:
Branat Designs
Clare James Landscape Design
Define Landscape Architecture
Megan Roe Landscape Design
Utopia Landscape Design
Yards Landscaping
Each of these sites showcases unique characteristics and reflects many different styles found in the sub-tropics. The relaxed outdoor focus that encapsulates the character of South East Queensland's residences will be clearly evident when these hidden spaces are opened. Visitors will be eager to pick up some great ideas, enjoy the inviting surroundings and soak up the wonderful atmosphere of the six gardens, all located within 30 minutes of each other, just a short drive from Brisbane's CBD.
Both our designers and garden owners are excited to donate their time and energies into the festival, with proceeds for this year's event going towards our nominated charity Hummingbird House. As Queensland's only children's hospice, currently under construction at Chermside on Brisbane's northside, funds raised will be directed towards developing their new garden spaces. Creating a unique, supportive outdoor experience is a vital part of Hummingbird House's mission to become a home away from home for children with life-limiting conditions, along with their families.
Visit the AILDM website to buy tickets, to meet our Queensland designers, and to catch a glimpse of the sites that will make the hidden Design Festival an event not to be missed!
IN THE MEANTIME…
Planning is also underway for Sydney's hidden Design Festival for 2016. Gardens in the eastern suburbs, inner city and lower north shore will be open to the public from 2-3 April 2016. The sites we have selected reflect the skill and creative talent of leading landscape designers.
AILDM are working to create an additional cluster of gardens in the Blue Mountains that will open on Saturday 30 April 2016. These gardens are not usually open to the public and will reflect varying approaches to country living and cool climate plants.
Taking feedback from our visitors of previous years, we are featuring a smaller total number of gardens in tighter clusters for this year's event. We hope this will minimise time spent in traffic and travelling between gardens and allow more time to enjoy them.
The gardens in the Blue Mountains will be opening at the end of April to coincide with the spectacle of autumn colour.
This year, we are proud to support Chris Riley's Youth Off The Streets, a non-denominational community organisation working for disadvantaged young people who may be homeless, drug dependent and/or recovering from abuse. Youth Off The Streets supports these young people as they work to turn their lives around and overcome immense personal trauma such as neglect, physical, psychological and/or emotional abuse.
Since opening in 1991, Youth Off The Streets has grown from a single food van delivering meals to young homeless people on the streets of Kings Cross to a major youth specific agency offering a full continuum of care through delivery of a wide range of services.
Further details for the Sydney hidden Design Festival will be available soon.
For more details visit www.aildm.com.au
SEARCH
SUBSCRIBE TO ENEWS
MORE NEWS
THE GREEN LUNG OF DOHA
WHAT YOU WOULD HAVE IF YOU COULD HAVE AT MIFGS 2020
2019 AUSTRALIAN URBAN DESIGN AWARD WINNERS
AILDM NATIONAL LANDSCAPE DESIGN AWARD WINNERS 2019
LOOKING FOR ZEN-SPIRATION
INTERNATIONAL GARDEN FESTIVAL DESIGNERS