HAPPY HARPLEY WETLANDS
29 Jul 2015
GR Design and Construct is a specialist Australian manufacturer at the forefront of the outdoor building industry. Providing innovative solutions for open space structures, their recently completed Harpley Wetlands Project is a winner.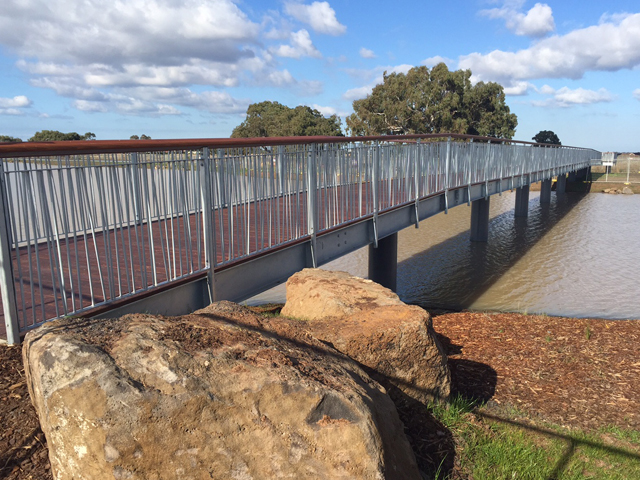 A specialist Australian manufacturer, GR Design and Construct is at the forefront of the outdoor building industry. With the ability to create standard and customised engineered structures and buildings for outdoor spaces, GR Design and Construct (GRDC) offers design and engineering services to cater for open space projects from planning to completion.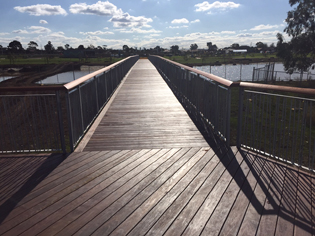 Their products are produced according to industry standards to maintain the highest durability and safety levels, with new designs always being developed to provide the market with the most innovative and cost-effective solutions. Their open space structures include pre-fabricated products such as picnic and general purpose shelters, park accessories, public amenities, pedestrian bridges, viewing platforms and boardwalks.
GRDC are also registered commercial builders with a solid network of qualified and experienced sub-contractors to utilise at every stage of the construction process.
Their latest project, a large scale development by Lend Lease in Melbourne's west, has just been completed. The Harpley Wetlands Estate is a residential development incorporating a series of interconnected lakes and waterways, with more than 60 hectares of open space dedicated to wetlands. GR Design and Construct was chosen to design and construct a varied range of outdoor structures for this development.
The scope of the Harpley Wetlands project included GRDC's full design and engineering services in creating and constructing pedestrian bridges, boardwalks, bridge ramps, viewing platforms, sandpit decks and shelters for the open space areas of the development. To read more about the Harpley Wetlands project CLICK HERE
For more information on what GR Design and Construct can offer your next development visit www.grdesignandconstruct.com.au
SEARCH
SUBSCRIBE TO ENEWS
MORE NEWS
AMAZING STRENGTH TO WEIGHT RATIO
CONCRETE AT ITS BEST
LOW-MAINTENANCE DECKING SOLUTIONS
A WIDE CHOICE
CREATING TIMBER ALTERNATIVES
DECKING THAT STANDS THE TEST OF TIME