GROWING INDOOR SPACES
14 Mar 2018
Indoor plants are gradually becoming an important influence on how we decorate and live in our homes, offices and indoor living spaces. Wholesale Plants and Products understand this importance and strive to stock an extensive range of indoor plants that meet every need.
Extensive studies have been conducted on how plants improve air quality by removing dangerous pollutants and gases, such as formaldehyde, benzene and carbon monoxide from the air.
Some key air cleansing plants include:
Lady Palm (Rhapis Excels)
Bamboo palm (Chamaedorea Seifrizii)
Rubber plant (Ficus Robusta)
Dracena "Janet Craig" (Dracena Deremaisis)
Philodendron (Philodendron sp.)
Peace lily (Spathiphyllem sp.)
Boston fern (Nephrolepis)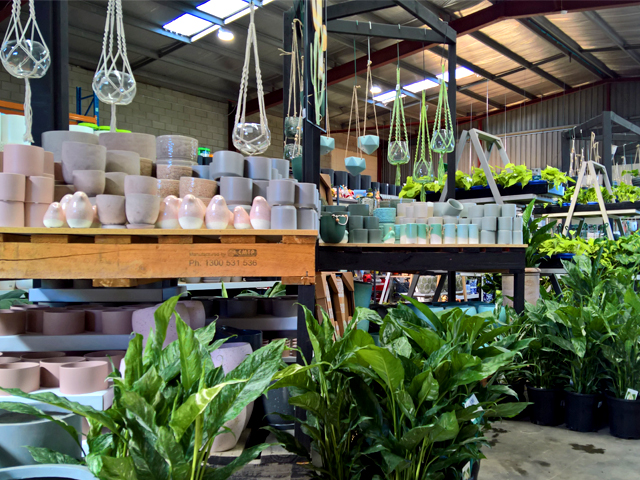 At Wholesale Plants and Products, an extensive range of indoor plants from the traditional to the popular, or 'on trend' plants, are consistently in-stock.
Currently the following range of plants are in high demand:
Monstera Deliciosa
Ficus Lyrata (Fiddle leaf fig)
Devils Ivy (pothos) in totems, pots and hanging baskets
Mother in-Law/snake plant (Sansiveria)
To complement the company's indoor plant range, Wholesale Plants also have an ever-changing selection of decorative indoor pots and planters. The range includes wall pots and hanging pots in an assorted range of sizes and designs, perfect to add ambiance to any indoor space. Wholesale Plants also stock a wide range of products to support indoor gardening from fertilisers, potting mixes, pebbles, sphagnum moss, and selected chemicals.
Whatever your need, Wholesale Plants and Products can provide a wide range of indoor plants to give your indoor space that extra special touch.
SEARCH
SUBSCRIBE TO ENEWS
MORE NEWS
CLASSIC FEATURE TREES FOR RIGHT NOW
POWER SECURITY THROUGH SOLAR
EXPERIENCE THE PLANTMARK DIFFERENCE
A LITTLE BIT OF MAGIC
'COUSIN IT' GROUND COVER
PLANTSCAPING | ENHANCING A SPACE WITH LIFE