GOOD DESIGN AWARD SELECTION
24 May 2017
Greenplate are extremely excited to have been awarded a Good Design Awards Selection for not one but two of their amazing products – their Solar Electric BBQ and Equal Access BBQ.
With the countdown to the coveted Good Design Awards Ceremony fast approaching, Greenplate® are thrilled to have been given a Good Design Awards Selection for two of their products, our unique Solar Electric BBQ and our very popular Equal Access BBQ catering for abled, disabled bodied and the vision impaired.
Greenplate's® Equal Access Barbecue Bench/Cabinet and Solar Electric BBQ were two of 244 entries to receive the 2017 Good Design® Selection. Both of these products are now in the running to receive the sought-after Australian Good Design Award. Winners will be celebrated at the black-tie Awards Ceremony in Sydney on June 8 at the Overseas Passenger Terminal in Sydney and will coincide with Vivid, now the world's largest festival of light, music and ideas.
On receiving the Good Design® Selection for Equal Access Barbecue Bench and Cabinet, the Jury commented: "A beautiful combination of form and function. The Equal Access BBQ bench/cabinet is a shining example of universal design coupled with high-end technology. This product exemplifies the 'design for all' message."
On receiving the Good Design® Selection for Solar Electric BBQ, the Jury commented: "The Solar Electric BBQ is a game changer that has met and surpassed all the criteria for design and innovation. Form, function, safety and sustainability are blended together to make a truly unique product with amazing potential."
The Jury set the bar very high this year with only the very best submissions receiving this level of recognition. Australia's Good Design Awards date back to the 1950's and have an enviable record of unearthing globally recognised talent and products.
"The Australian Good Design Awards attracted innovative entries from all corners of the world and the standard of submissions this year has really been incredible," said Dr Brandon Gien, CEO of Good Design Australia and Chair of the Good Design Awards program.
"This is one of the few design award programs in the world where design and innovation are celebrated so broadly. This year's Good Design® Selections represent excellence in design across the widest spectrum of design including Product Design, Service Design, Architectural Design, Design Strategy, Digital and Communication Design and Social Innovation," Dr Gien commented.
"Good design is about making our lives better, safer and happier. It extends to everything around us – from the products we use in our daily lives and the services we interact with, to the buildings we live in.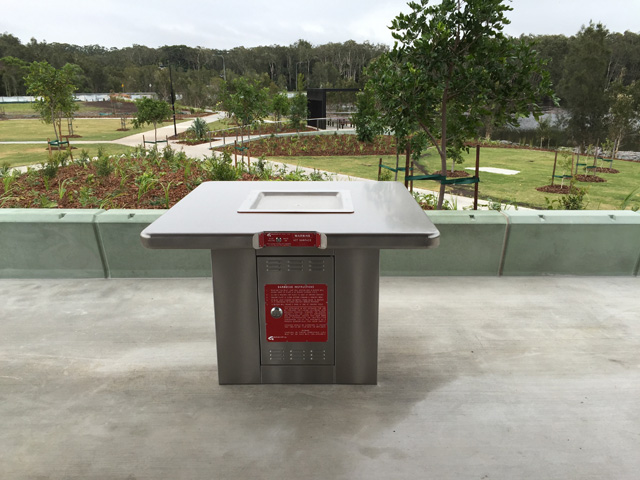 Greenplate® are looking forward to a strong outcome for the Solar Electric and Equal Access BBQs at the awards on June 8!
SEARCH
SUBSCRIBE TO ENEWS
MORE NEWS
TAKING THE AUSSIE BARBIE TO NEW HEIGHTS
SMART TECH SOLUTIONS FOR SMARTER ASSET MANAGEMENT
BARBECUES PERFORM FOR MELBOURNE'S BEST
A NEW AGE FOR AGED CARE
DON'T MISS OUT! GRILLEX BBQ OFFER
UNISITE RELEASE GRILLEX BARBEQUE WEBSITE