EXTREME 32: THE ULTIMATE SHADE SOLUTION
23 Jun 2022
Rainbow Shade has grown an unparalleled status for its premium products and the ultimate customer service experience, ensuring customers receive the best results on every project.
When it comes to shade fabrics Rainbow Shade have been spearheading the industry for over 26 years. Over these 26 years its shade fabrics have gained an unrivalled reputation when it comes to UV-R protection, durability and its premium quality.
Extreme 32 is one of Rainbow Shade's more popular shade fabrics. The fabric is a heavy duty shade cloth specifically designed for large scale shade sail and structure installations that require high strength and stability. Extreme 32 is used in many commercial shade projects ranging from parks, schools, car parks and many more. There are three key areas that allow Extreme 32 to stand out: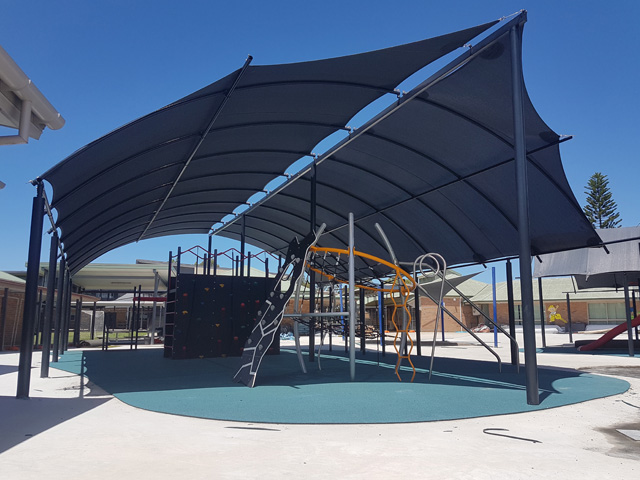 UV-R PROTECTION
Around Australia, Extreme 32 is famed for its elite UV-R protection, offering up to 95.8 percent UV-R block. This is due to its monofilament and tape construction, allowing Extreme 32 to not only perform excellently in varying weather conditions but also provide incredible UV-R protection. With this protection, everyone can enjoy the outdoors with no need to worry about the harsh effects of the sun.
EXTREME STRENGTH
Fabric strength is a vital necessity when it comes to commercial shade sails. One of Extreme 32's product benefits is its extreme strength. Proven on multiple occasions not only through previous shade projects, but also through many tests. One test involves a 5-tonne load being placed on tensioned fabric – the fabric showed no failure during or after the test when the load was taken off.
DURABILITY AND LONGEVITY
Backed by a 15-year warranty, Rainbow Shade is confident in its durability and longevity. Extreme 32 fabric is manufactured using the highest quality raw materials available to ensure that this shade cloth can withstand Australia's climate and environment.
Rainbow Shade are the best in the business for shade and sail structures. Providing expert customer service, the friendly team can answer any question to allow the perfect shade or sail structure to fit any project.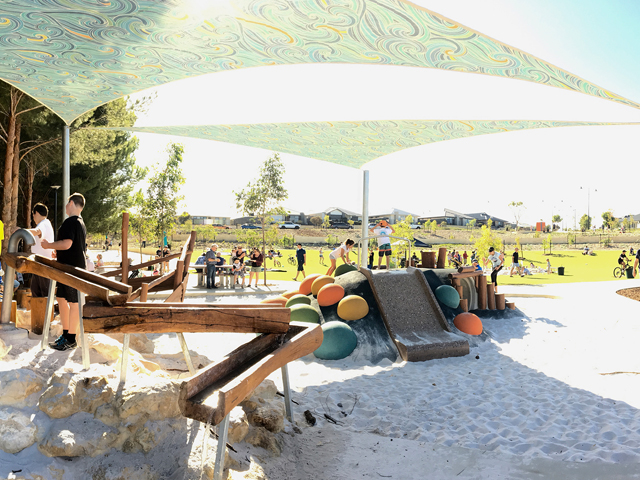 To discover more projects and products from Rainbow Shade, click the links below.
SEARCH
SUBSCRIBE TO ENEWS
MORE NEWS
RICKY SHADE FABRICS HAVE GOT YOU COVERED
THE IMPORTANCE OF SHADE STRUCTURES
IT HAS TO BE BLISS
CLEANER AND GREENER TEXTILE OPTIONS AT RICKY
A CLEANER MESH SOLUTION
YEAR-ROUND WATERPROOF SHADE SOLUTION