ESTHEC® TERRACE: A CLOSER LOOK
27 Apr 2017
A cutting-edge fibreglass reinforced composite, Esthec Terrace® offers a stronger, more durable alternative to traditional decking for a variety of building or landscaping needs.
Made from exceedingly strong materials and presenting a sophisticated appearance, Esthec® Terrace from Esthec® is an incomparable, high-quality decking alternative to wood or other composite products.
Esthec® Terrace is made of fibreglass reinforced composite, making it strong and extremely durable. Because of its distinctive product advantages, Esthec® Terrace is utilised worldwide in the gardens of private homes and for terraces at hotels, resorts and beach clubs.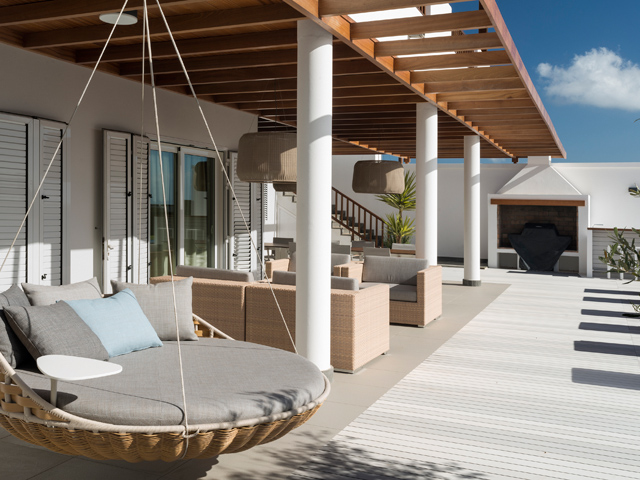 ECO-FRIENDLY MATERIAL
Esthec® Terrace is produced by Esthec® - a company with more than 50 years of experience in developing composite materials - as an eco-friendly replacement for timber, steel and tar. It has become a renowned alternative terrace system that is both comfortable and contemporary.
Esthec® has also developed Esthec® Nautical, a composite material that is utilised as for decking on large cruise ships and luxury yachts worldwide.
EXTREMELY WEAR RESISTANT
Esthec® Terrace is resistant to different weather conditions and easy to maintain. It is extremely wear-resistant and meets the challenging conditions of high traffic areas, such as hotels and restaurants. The lightweight and indestructible material of Esthec® Terrace will not warp or splinter and is comfortable to walk on with bare feet.
As Esthec® Terrace does not absorb water, the growth of algae and bacteria is prohibited. No absorption of water also means that the terrace remains slip resistant in wet conditions. Esthec® Terrace can also be used in shaded areas without any problems.
NO LIMITS IN DESIGN AND COLOUR
Esthec® Terrace offers several functional properties for architects, designers and landscape architects with a wide range of designs and colours that encourage the highest levels of design freedom.
To view the full range colours and designs of Esthec® Terrace visit their website.
SEARCH
SUBSCRIBE TO ENEWS
MORE NEWS
AUSTRALIAN-MADE RESTROOMS
FUTUREWOOD OFFERS MIX & MATCH
DANCE FLOOR TO DIVING PLATFORM WITH BLUECHIP TRAXION
LOW-HEIGHT DECK INSTALLATION SOLUTION
TRAXION TAKES ON A NEW HUE
SHADE AND SHELTER SOLUTIONS FROM THE BEST