ENCOURAGE CHILDREN TO GARDEN
09 Mar 2016
Gardening with children can be fun. It is important to remember the future is in their hands, and we should be encouraging them to get their hands dirty. So why not find ways to encourage children to engage with nature through your store.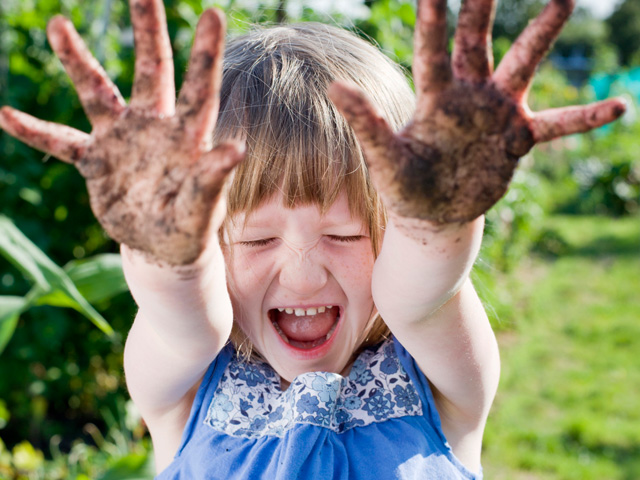 How much fun is it to inspire young people in the delights of gardening! I am sure you all agree that the future is in their hands, and we should all encourage children to get their hands dirty while learning about nature.
Wholesale Plants & Products understands it is easy to forget the importance of catering to children in your store – but remember kids come in with Mum or Dad. There are a number of ways you can encourage a relationship with the children in your area, getting them in to your store and engaging with your products.
Why not try the following:
If you're doing some landscaping, bring children into the discussion. Have them be a part of the planning and planting process. Encourage them to choose plants for the area, and use that opportunity to educate them on plant choices.


Develop a gardening 'kids' club. Run special programs during school holidays or on weekends that entice children to come in to the store – and bring their parents. Have them plant container gardens or design a playground.


Have a competition to grow the biggest vegetable. Provide the seeds and the education required to grow their own vegetables. Develop a leaflet that illustrates how to get the best out their seeds. This in turn will support extra sales through the selling of fertilisers, sprays, pots and gardening tools.


Start up a garden design competition. Encourage children to draw up a portion of their own garden they would like to develop, or a space in their local area that needs rejuvenating and workshop a plan for implementing their design. You can then provide them with a list of plants and materials from your store that can be used to complete their project.


To encourage a holistic approach to gardening, hold an insect competition. See how many insects kids can collect and indentify from their own gardens. Then hold a workshop to educate them on the role these insects play in the garden; which ones help to improve soil quality, which plants attract butterflys, and what can be done to discourage certain insects from eating your plants.
In educating future gardeners you encourage a connection to nature that can last a lifetime, and in the process build your current sales through projects kids can carry out at home with Mum and Dad.
For a full range of plants and products that will help you to encourage kids to engage with nature in your store visit www.wholesaleplants.com.au
SEARCH
SUBSCRIBE TO ENEWS
MORE NEWS
GARDENIAS BLOOM AT PARADISE PLANTS
GET PLANTING WITH BOTANIX
WORLD FIRST DOUBLE LAVISH LAVENDERS
GET IT TO GROW WITH GGS
HIGH-QUALITY PLANTS FOR FAST-TRACKED PROJECTS
CONTRACT GROWING SERVICES FOR BIG PROJECTS