ELLENDALE GETS WILD
14 Jun 2018
Evolve Environmental Solutions, Queensland's premium revegetation and rehabilitation landscape contractor, has undertaken a major wildlife movement solutions strategy project in Ellendale that aims to facilitate fauna movement in and around the new development.
Evolve Environmental Solutions took on the project on behalf of Cedarwoods Properties for their recent new residential project at Ellendale, Upper Kedron. The strategy, which included solutions to cross a roadway, includes exclusion barriers, squirrel glider dispersal poles, nest boxes and a wildlife culvert to enable the movement and continued occupation of the site for species of conservation significance, such as koalas and squirrel gliders.
Working closely with landscape architectural firm Place Design, Evolve Environmental Solutions provided the construction services for the entire movement corridor, ensuring the strategy behind the designed solutions was implemented to provide the best outcomes for wildlife.
Exclusion barriers installed on the western edge of the development serve the dual purpose of keeping the native wildlife in and domestic animals out of the movement corridor. The wildlife culvert enables access under a road with a crawl bar installed for safe movement. Squirrel glider poles are positioned on either side of the roadway to facilitate aerial crossing, with dispersal poles strategically positioned to enable a continuum of movement throughout the corridor. Nest boxes have also been installed on the poles to facilitate a habitat for owls, possums, bats and birds.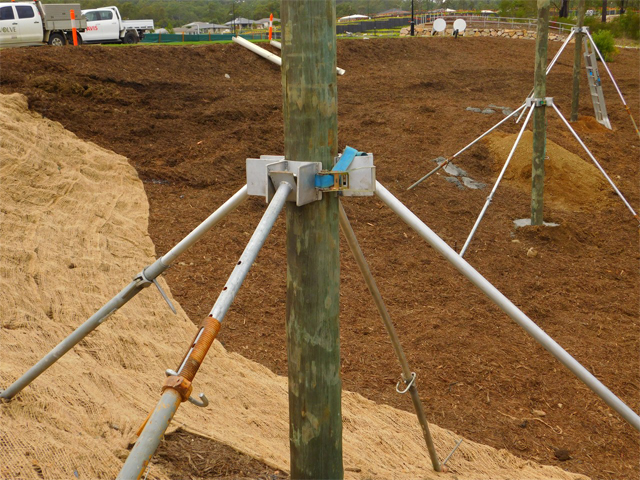 After the installation of the wildlife infrastructure, Evolve Environmental Solutions are undertaking continual wildlife monitoring, which includes the use of camera equipment that can unobtrusively view inside the nest boxes. Evolve can then provide a fauna report of which species are using both the infrastructure and nest boxes. The company is also undertaking the vegetation management of the site, which is crucial to the success of the wildlife infrastructure.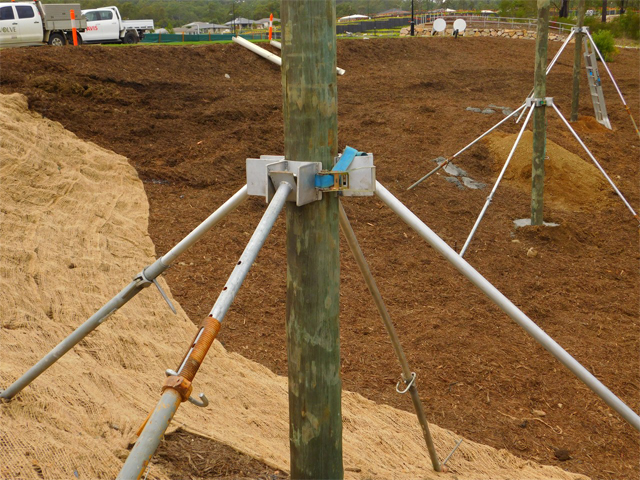 Evolve Environmental Solutions are the premier environmental landscape company in southeast Queensland. They have the skills, the motivation and the environmental consciousness to ensure that each and every project represents the habitat of that region.
SEARCH
SUBSCRIBE TO ENEWS
MORE NEWS
THE ART OF WEED MANAGEMENT
USING VEGETATION TO MANAGE EROSION
BLUE MOUNTAINS REGENERATION
REVEGETATION IN KANGAROO VALLEY
TAMING THE LANDSCAPE
GOOD THINGS COME TO THOSE WHO GROW