THE ENVIRONMENTAL EXPERTS
07 Oct 2021
Known for superior capability and results, Total Environmental Concepts provide bioretention basin maintenance and tree planting services.
Total Environmental Concepts (TEC) were recently tasked by Eureka Landscapes to prepare the Chambers Ridge basin area for plants and to jute. TEC ripped, cultivated, used a rotary hoe and spread gypsum to ready the 4343 m2 space and stripped the bioretention basins of turf.
Up to 50 IO extensions and caps were supplied and installed to replace broken or missing Bioretention basins.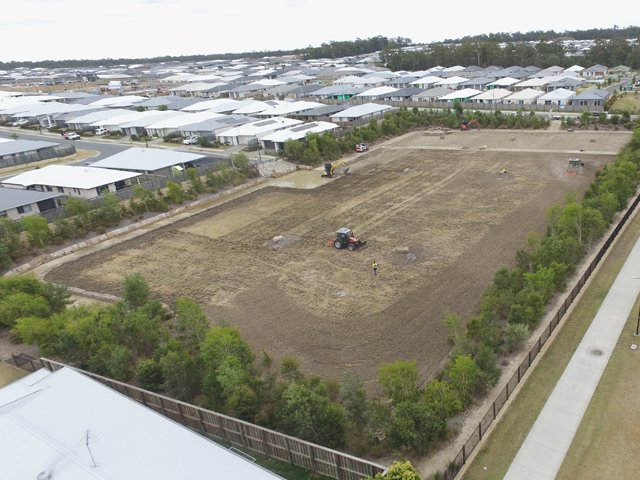 TEC also recently worked with Scenic Rim Council to create deep rip rows for tree planting in Kilmore Drive Tamborine. By using a single ripper with bar guide, TEC were able to rip a large area in consistent rows, ready for tree planting.
Find out how Total Environmental Concepts can help you transform your next project via the links below.
SEARCH
SUBSCRIBE TO ENEWS
MORE NEWS
TAMING THE LANDSCAPE
ASTONBROOK ESTATE UPGRADE
BELLE EDEN PARK GETS AN UPGRADE
CATTAI CREEK TO BECOME ECOLOGICAL HAVEN
REHABILITATING OXLEY CREEK
REVEGETATION IN KANGAROO VALLEY