BUDGET-FRIENDLY PLAY AND OPEN SPACE CERTIFICATION
20 Sep 2018
What elements in a playspace need certification? Google can't tell you but CCEP can. Lighten your load with CCEP and let the experienced team handle the – often tricky – standards compliance, allowing you to focus on doing what you love.
Darling Quarter | Sydney CBD NSW
Last minute certification can often lead to expensive last-minute changes and missed deadlines. The CCEP service guarantees your project is compliant from the get-go, ensuring installation and project timelines are met without a hitch.
CCEP understands the need for creative freedom within the design process and the frustration often felt when a design is held up by the complexity of relevant Australian standards. The company strives to assist architects in maintaining their vision while ensuring standard compliance.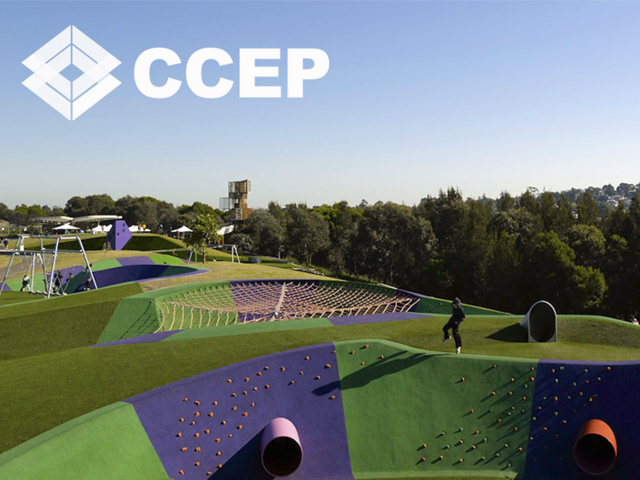 Blaxland Riverside Park | Sydney Olympic Park NSW
Working alongside Australian architects, contractors and manufacturers on a myriad of award-winning projects, such as Sydney's Darling Quarter and Brisbane's Southbank Riverside Parklands, the team at CCEP champions the innovative design necessary in creating inspiring public spaces, tailoring certifications to match the scope and budget of every project.
The CCEP service is designed to satisfy the requisite certification requirements of Australian standards without breaking the budget and to tailor a service experience that assists in the creation of safe and imaginative playspaces without compromising the integrity of the design.
Collaborating on projects ranging from artwork, nature and water play, to large-scale all-ability playspaces, to custom designed equipment, the team at CCEP can assist on any project big or small.
Southbank Riverside Parklands | Brisbane City QLD
To learn more about the importance of standards compliance and certification and how CCEP can help certify your next design, contact the team or visit the website via the links below.
SEARCH
SUBSCRIBE TO ENEWS
MORE NEWS
EVERYONE CAN PLAY AT WAITARA PARK
PLA'S POSITION ON HEALTH & WELLBEING
INSPIRATIONAL DESIGNS TO KICKSTART YOUR PLAYSPACE
CHILDREN ENCOURAGED TO REACH THEIR ZENITH
PLA NATIONAL AWARDS FINALISTS
TECHNICOLOUR COURT BRINGS COLOUR TO PARIS