AUSTRALIAN LANDSCAPE CONFERENCE 2015
06 May 2015
With its stunning line-up of the most influential and thought provoking speakers ever secured, ALC 2015 is not to be missed!
With its stunning line-up of the most influential and thought provoking speakers ever secured, ALC 2015 is not to be missed!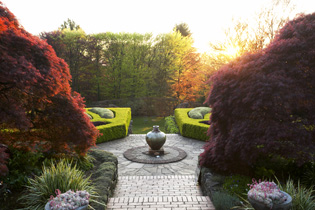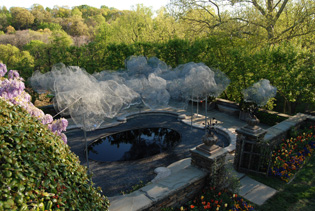 A vigorous global search has uncovered diverse and inspirational speakers to ignite passions, challenge views and encourage all who attend to engage deeply with future directions for both garden and landscape design.
10 exceptional presentations by overseas speakers comprise:
The provocative Martin Rein-Cano (Berlin) who denounces English gardens as boring and derivative of outmoded models.
Xavier Perrot (Brittany with an international practice) who makes places for dreaming, which conjure drama from hybridised materials… not about nature, but about alternate worlds.
Plantsman James Basson (France), who takes a gentle path with his Mediterranean gardens, working with regional flora and seasons with minimal intervention.
Athenian Thomas Doxiadis with his sensitivity for the natural flora and timeless landscapes of the Greek Isles.
Diana Wiesner, Colombia, with her passion for green arteries - horticultural connections - dissecting the great megalopolis of Bogota, South America.
And from Australia:
Phillip Johnson (Melbourne's Dandenong Ranges), who remains enthralled ... with the power and joy that nature brings.
Viesturs Cielens, Adelaide, an enigmatic outsider who reveals the connections between gardens and owners and their evolution over time.
Ancillary events include 16 Practical Workshops on design/horticultural disciplines, Garden Tour, and Speakers Dinner.
Discover for yourself why this is one of the pre-eminent events of its kind in the world. Early bird registration (before June 30) is now open. CPD points apply.
Australian Landscape ConferenceMelbourne Convention Centre
September 18 – 22, 2015
Contact: Warwick Forge – 03 9804 8915 or 0438 182 801
Email: warwick@bloomings.com.au
Images (top to bottom): Phil Johnson's wonderful Billabong Garden at Olinda, Dandenong Ranges; Cloudehill in the Dandenong Ranges; Misty and romantic Cloud Terrace garden by Xavier Perrot; At Superkilen, Copenhagen, the provocative Martin Rein-Cano has captured the European imagination with award winning open space, traffic, and housing development; Xavier Perrott's Jardin des Hespérides, Montreal 2006, (Jardins de Métis). On entering the traditional Vietnamese lantern, visitors discover scents of the sea, zest of seaweed and temple incense.
SEARCH
SUBSCRIBE TO ENEWS
MORE NEWS
EXPRESSIONS OF INTEREST
THINK BIG, THINK BRICK
OUT OF THIS WORLD
READY FOR AWARDS SEASON?
STREETS OF YOUR TOWN
OPEN FOR BUSINESS