ASLA PERSPECTIVES
09 Oct 2015
The American Society of Landscape Architects (ASLA) will hold its 2015 Annual Meeting and EXPO in Chicago – celebrating the theme 'Perspectives'.
The American Society of Landscape Architects' (ASLA) 2015 Annual Meeting and EXPO is expected to draw 6000 attendees, and will feature almost 500 exhibitors. To be held this year in Chicago, the Expo's theme is 'Perspectives'.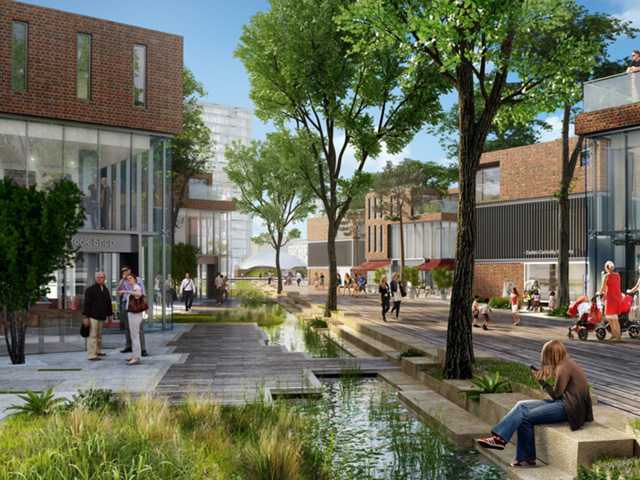 The annual meeting will showcase keynotes by the people behind the PBS show "10 Parks That Changed America" and cultural and design commentator John Thackara.
The "Inside the LA Studio" series will highlight the philosophy and work of the following landscape architecture firms: Floor Associates, Hollander Design, Spurlock Poirier and HM Design.
More than 130 education and field sessions are offered on such topics as urban agriculture and local food production, green roofs and living walls, healthcare and therapeutic design, parks and recreation design, plants and soils, sustainable design, transportation and complete streets, urban design, stormwater management and wetlands. All sessions are approved for continuing education credit with the Landscape Architecture Continuing Education System, and many are also approved by AIA, AICP and USGBC/GBCI.
Members of the ASLA Illinois Chapter will team up with the local affiliate of the ACE Mentor Program and Chicago Public Schools to design a project using products donated by ASLA's generous EXPO exhibitors to be installed after the meeting. The partners are designing a plaza at Curie Metro High School in the southwest side of Chicago. The Legacy Project volunteers, students and product donors will be recognized during the Opening General Session on Saturday, November 7, at 8:00 a.m., at McCormick Place.
The EXPO—the largest trade show in the industry—will take place on November 7-8. It will feature nearly 500 exhibitors offering thousands of new products, services, technology applications and design solutions, all under one roof. The public may purchase a day pass at the registration desk.
SEARCH
SUBSCRIBE TO ENEWS
MORE NEWS
NOTTINGHAM CITY CENTRE REDEVELOPMENT PLAN
NEW STREET FURNITURE FOR SYDNEY
GET THE FULL PLAYGROUND EXPERIENCE
THE BATTLE HAS BEGUN
CREATING NEW CONNECTIONS
SECOND NATIONAL PARK CITY