ANOTHER SHOW ANOTHER SUCCESS
01 Aug 2019
A runaway success, the 2019 Landscape Show recorded a record-breaking number of visitors and exhibitors at this year's interactive industry event. Check out the highlights.
Held at Moonee Valley Racecourse on Thursday 27 June, The Landscape Show hosted by Landscape Victoria Master Landscapers (LVML) had registrations from over 900 attendees. However, on the day, almost 1200 visitors walked through the gates – an increase of around 500 from the 2018 figures.
The attendees included commercial and residential landscape contractors, maintenance specialists, landscape designers and architects, students and landscape service and product suppliers.
Across an expansive floorplan they were greeted by 80 exhibitors, which included nation-leading suppliers of both soft and hard landscaping products, business services, machinery and more.
"We were happy to see how the Industry embraced our first show in 2018," said Megan Flower of LVML. "To see both our exhibitor and attendee numbers increase significantly in 2019 is a testament to the need for such an event in the landscaping industry.
"The industry is hungry for knowledge about the latest innovations and trends, and The Landscape Show provides a one-stop-shop for this kind of information. It also provides networking opportunities and we were delighted to see the amount of business being discussed this year.
"Education is also vital for all practitioners; from students through to established landscape industry stalwarts, our seminar series provided an opportunity to make sure all of those people have the knowledge to perform at their best in order to uphold the high standards of professionals in our industry."
Megan says that many of this year's exhibitors have already nominated that they will be returning for the next iteration of The Landscape Show and that they expect to welcome aboard many suppliers who attended the event to assess its viability for promoting their products at future shows. "They saw this as THE place to be promoting their product to a captive, targeted landscape industry audience."
Sarah Liacos from LVML Supplier Member, Gardens at Night, said, "As a returning exhibitor, we value the opportunities The Landscape Show provides. We're able to present our latest range and services to engaged designers and industry peers and it provides a place to meet new contacts, discuss future projects with existing clients and network in a relaxed setting."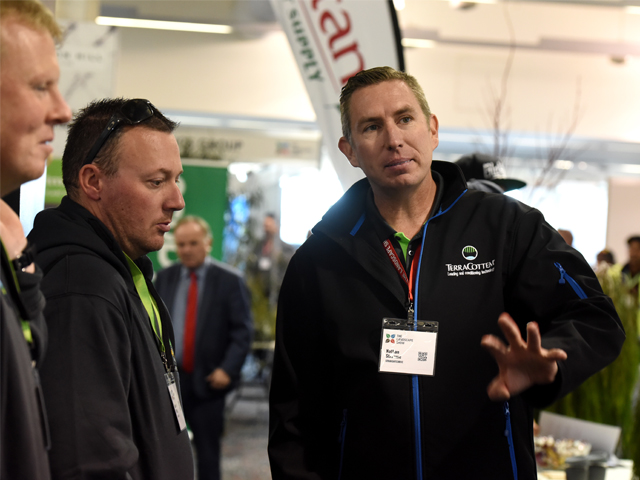 Keep an eye on The Landscape Show website for information for potential sponsors or exhibitors in 2020.
Follow The Landscape Show on Facebook and Instagram for updates as they happen.
SEARCH
SUBSCRIBE TO ENEWS
MORE NEWS
AN ENCHANTED COMMUNITY DISTRICT IN THE FOREST
#EACHFOREQUAL WITH WOMEN IN LANDSCAPING
AILA INTRODUCES NEW CEO
GREENSPACES A KEY CONCEPT IN MEGACITY DESIGN
GREEN GATHERING SPACE THE HEART OF MIXED-USE DEVELOPMENT
ENTERPRIZE PARK SLATED FOR UPGRADE