THE LANDSCAPE SHOW | HERE WE GROW AGAIN!
30 May 2019
With only one week left to go, you don't want to miss out on this year's Landscape Show, hosted by Landscaping Victoria Master Landscapers. In 2019 it is back bigger and better than before! Find out all the details.
To be held at Moonee Valley Racecourse on 27 June 2019, the show, hosted by Landscaping Victoria Master Landscapers (LVML), is expected to attract 1000 attendees, including commercial and residential landscape contractors, maintenance specialists, landscape designers and architects, students, and landscape service and product suppliers.
Open to all green professionals, The Landscape Show offers an opportunity to gain valuable knowledge, discover the latest tools of the trade, network with industry and celebrate the continuing growth of the landscaping industry in Victoria.
"We first conceived The Landscape Show as a one-stop-shop for all professionals working in the landscaping industry and with strong support for our inaugural event last year, we know this next show will bring together the leading suppliers of both soft and hard landscaping products, business services, machinery and more," said Megan Flower of LVML.
"Visitors have told us that the networking was excellent and, most importantly, that they met new and interesting suppliers or were able to connect with current suppliers that they had only previously dealt with via phone or email. They felt their relationships were strengthened by coming together at the show, and they really valued the fact that it was a Trade-only event."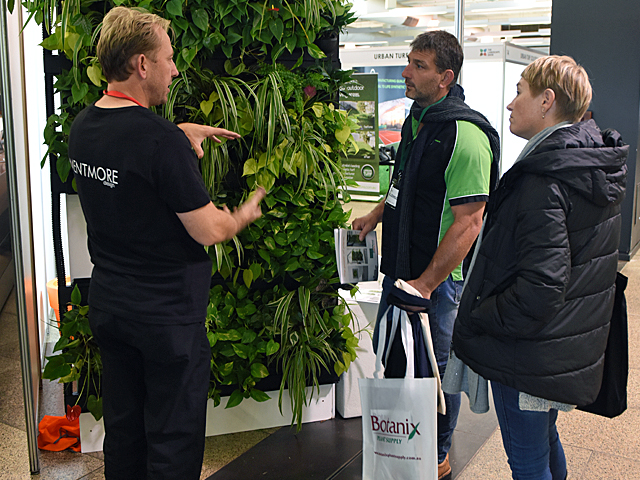 As well as showcasing the latest in product innovation from 80 exhibitors, the show will feature a rich program of industry-specific Seminars.
All details on how to register to attend are available on the dedicated website here.
Registration is FREE for all professionals, and as well as being in the running for valuable door prizes across the preceding weeks, special offers will also be available exclusively on the day for attendees.
For further details please contact:
Megan Flower | Executive Officer Landscaping Victoria Master Landscapers
P 03 8761 9137
E admin@thelandscapeshow.com.au
SEARCH
SUBSCRIBE TO ENEWS
MORE NEWS
CITY TREES TACKLE CLIMATE CHANGE
PLANTY CUBE A VERTICAL FARMING REVOLUTION
NOT ALL FRUIT GROWS ON TREES
GOING BANANAS FOR SUSTAINABLE PLASTIC
FOR FOREST
DATA-DRIVEN GROWTH FOR LIVING COLOUR NURSERY