WINNERS OF THE 2022 LANDSCAPE ARCHITECTURE AWARDS IN QUEENSLAND
17 Jun 2022
The Australian Institute of Landscape Architects (AILA) has announced the winners of the 2022 Landscape Architecture Awards in Queensland, a program designed to celebrate outstanding work in landscape architecture.
Student Central, The University of Queensland, Scott Burrows
AILA is the peak body for the landscape architectural profession, representing 3,000 members in professional practice education and government within Australia and overseas.
AILA are dedicated to enhancing the built and natural environment and promote sustainable and responsible design and advocacy on behalf of the profession, for the benefit of all communities in Australia.
POD Early School, Cam Murchinson
AILA's vision and mission is embedded in the commitment to lead a dynamic and respected profession, and creating places that support a healthy and liveable planet. The Institute's key priorities encompass climate positive design, connection to country, and gender equity.
Philip Street Communities and Families Precinct, Gladstone Regional Council
AILA runs the Landscape Architecture Awards each year to showcase compelling work. The Awards provide a key vehicle for the promotion of the achievements and work of landscape architects in Australia, and demonstrate the positive impact of the profession to the wider community.
16 National Awards categories across varying disciplines, such as civic landscapes, infrastructure and cultural heritage, are awards Landscape Architecture Awards and Awards of Excellence in recognition of outstanding work in these areas. The National Awards program includes a category of international projects. The Chapter Awards are the first stage, with winners proceeding to the National Awards program.
WINNERS OF EACH CATEORY
Award of Excellence | Toowoomba Regional Landscape and Urban Character Study & Toowoomba Regional Scenic Amenity Study
Award of Excellence | The Spit Redevelopment
Award of Excellence | Carol Park
Landscape Architecture and Regional Achievement Award – Sunshine Coast | Nambour Forecourt Revamp
Eminence, CUSP (QLD) Pty Ltd
Landscape Architecture Award | Mollison Park
Landscape Architecture Award | Afghanistan War Memorial
Landscape Architecture Award | Reconciliation Rocks Precinct Development, Cooktown
Landscape Architecture Award | Tree House
Landscape Architecture Award | North Maleny Garden Project
Landscape Architecture Award | Brisbane South State Secondary College
North Maleny Garden Project, Stuart Bull
Landscape Architecture Award | Fortitude Valley State Secondary College – Stage 1
Landscape Architecture Award |Student Central – The University of Queensland
Landscape Architecture Award | Sippy Downs Drive – Boulevard and Gateway
Landscape Architecture Award | Small Creek – Stage 3
Landscape Architecture Award | Ipswich Central Revitalisation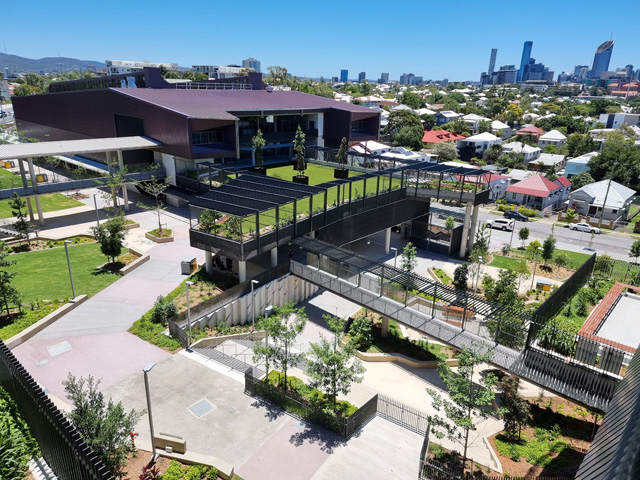 Brisbane South State Secondary College, Glen English
Landscape Architecture Award |POD Early School
Landscape Architecture Award |Schuster Park Jungle Playground
Landscape Architecture Award | Duet: Illuminated Peewees at Oxford Street Bulimba
Landscape Architecture Award | Eminence
Regional Achievement Award – Central QLD | Philip Street Communities and Families Precinct (Stage 1)
Presidents Award | David Uhlmann
People's Choice Award | Afghanistan War Memorial
Future Leader Award | Nathan Merlano
Tree House, Cathy Schusler
To find out the full list of winners, visit the website
SEARCH
SUBSCRIBE TO ENEWS
MORE NEWS
LEARN, CONNECT AND GROW YOUR BUSINESS AT THE LANDSCAPE SHOW
GRAB YOUR FREE TICKET TO THE LANDSCAPE SHOW
ANTICIPATED RETURN OF THE LANDSCAPE SHOW
WINNERS OF THE 2022 LANDSCAPE ARCHITECTURE AWARDS IN WESTERN AUSTRALIA
CELEBRATING THE BEST NSW LANDSCAPES
WINNERS OF THE 2022 LANDSCAPE ARCHITECTURE AWARDS IN VICTORIA