THE SEARCH CONTINUES FOR AUSTRALIAN LANDSCAPER OF THE YEAR
28 Apr 2022
With voting from the public closed, it is now up to our decorated judges to decide the Husqvarna Champion of Champions Australian Landscaper of the Year!
Scapex Landscapes, Sunkids, Burleigh Waters, QLD
As we enter the final phase of our search for Australian Landscaper of the Year, browse through some of the entrees that our panel of expertise will have the difficult decision of crowning champion and what the judges will be looking for in each project. The Husqvarna Champion of Champions showcases a colourful selection of residential and commercial landscape designs throughout Australia.
iCreate Landscape and Design, Booralie Residence, NSW
Proudly sponsored by Husqvarna, Grillex and Futurewood lucky entrants will be judged in seven different categories with the final decision in the hands of the reputable judge's panel. Throughout the search our judges will be selecting a winner from how well each project met their brief and most importantly how the project provides better liveability of either the residents or community.
Dubbo Landscaping, Wiradjuri Garden, NSW
As we near the pointy end of the race with the winning prize so close we can taste it, the ultimate champion will receive extensive media campaigning of its winning project across multiple magazine titles released by Universal Media Co, including but not limited too Grand Designs Australia and Outdoor Design Source.
Who do you think will be crowned the ultimate champion of champions? Click HERE for more information on Husqvarna's Champion of Champions Australian Landscaper of the Year and keep up to date with votes and who will come out on top.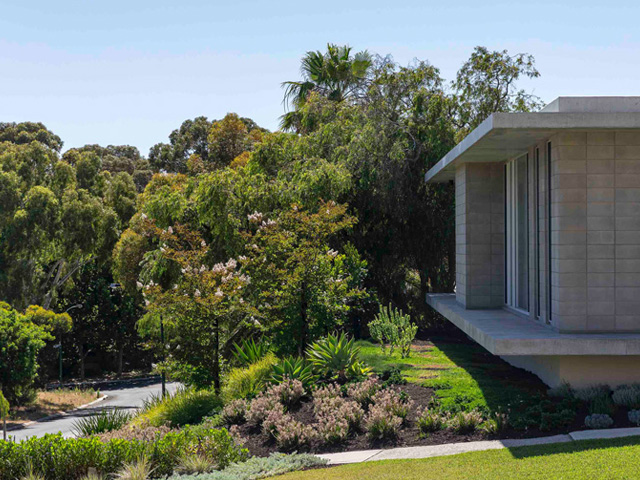 Tim Davies Landscaping, Brompton Road Residence, WA
Judges voting closes on 29th April.
The winner will be announced 6th May.
SEARCH
SUBSCRIBE TO ENEWS
MORE NEWS
GRAB YOUR FREE TICKET TO THE LANDSCAPE SHOW
CELEBRATING THE BEST NSW LANDSCAPES
WINNERS OF THE 2022 LANDSCAPE ARCHITECTURE AWARDS IN QUEENSLAND
LEARN, CONNECT AND GROW YOUR BUSINESS AT THE LANDSCAPE SHOW
WINNERS OF THE 2022 LANDSCAPE ARCHITECTURE AWARDS IN WESTERN AUSTRALIA
WINNERS OF THE 2022 LANDSCAPE ARCHITECTURE AWARDS IN VICTORIA