RAINBOW SPORTS SURFACING
05 Jul 2017
A collaboration of NIKE, Pigalle and Ill-Studio has seen this basketball court brightened with exciting coloured surfacing blending the boundaries between fitness, sports and art.
As part of an ongoing collaboration with French fashion brand Pigalle, NIKELab and creative agency Ill-Studio have come together to update the colour palette of this fantastic basketball court.
The court had previously been known for its brightly coloured concrete and Instagram-worthy appearance, however, the NIKELab and Pigalle collaboration has seen the colours altered to match a new clothing line release.
As part of the latest update, the white barrier concealing the court from the Parisian streets and passers-by has been replaced with a lower wall and blue mesh panels, inviting looks inside.
A representative from the Ill-Studio team likens the choice in colours to an exploration of the intersections of art, culture, sport and public space function. "Through this new court, we wish to explore the relationship between sport, art and culture and its emergence as a powerful socio-cultural indicator of a period in time," they said.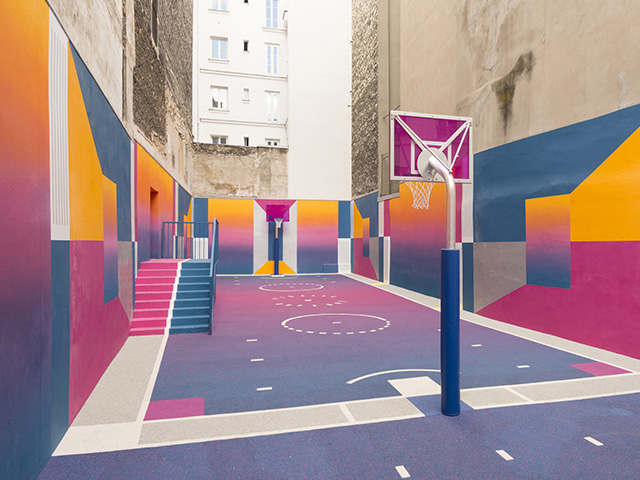 This basketball court is the latest in a series of NIKELab projects that reach across the world, including the interactive Manila running track and art filled basketball court in New York City.
images by Sebastien Michelini and Alex Penfornis
SEARCH
SUBSCRIBE TO ENEWS
MORE NEWS