QUALITY CUSTOM SANDSTONE
25 Nov 2021
Specialising in completing orders to suit customer requirements, KLS Sandstone's custom pieces are sure to stand the test of time.
KLS Sandstone, Sydney's natural stone specialists, has several projects that showcase the skills of their stonemason, including:
Sparrowpecked Blocks
Traditional sparrowpecked blocks are hand treated with a point and mallet to chip away small amounts of stone at a time leaving a neat margin.
Window Sills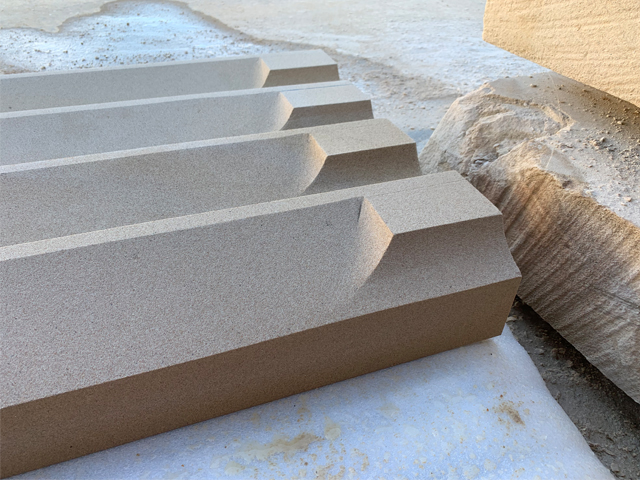 Feature window sills are cut to size to make a statement once installed in a new home. These sills compliment sandstone, rendered or brick walls, and can either be rounded or squared.
Plinths
Plinths finished with flowing curves can be used as capping on walls.
To find out how KLS Sandstone can help you with your next project click on the links below.
SEARCH
SUBSCRIBE TO ENEWS
MORE NEWS
A SUSTAINABLE CHOICE
NEW RANGE FROM SPECIALISTS BAINES MASONRY
LANDSCAPING WITH GOSFORD QUARRIES SANDSTONE IN PARKS, RECREATION, SCHOOLS AND PUBLIC SPACES
NATURAL STONE SPECIALISTS HIT THE SIDEWALKS
100 YEARS OF GOSFORD QUARRIES SANDSTONE SUPPLY
CONSIDERING SANDSTONE APPLICATIONS FOR STRUCTURAL LANDSCAPING IN PARKS & RESERVES & GENERAL COMMERCIAL & CIVIL LANDSCAPING