POROUS PROVES POPULAR
13 Sep 2017
Need to replace a cracked or crumbling driveway? Porous Paving from StoneSet offers an environmentally friendly alternative to concrete that is budget friendly and easy on the eye.
CASE STUDY
StoneSet clients from Glenwood, northwest of Sydney, had a large driveway that needed resurfacing. The main issue with the project was a range of differing levels that had to be accounted for. In some areas, there were drops of up to 80mm from surrounding surfaces, such as the crossover and garage entry.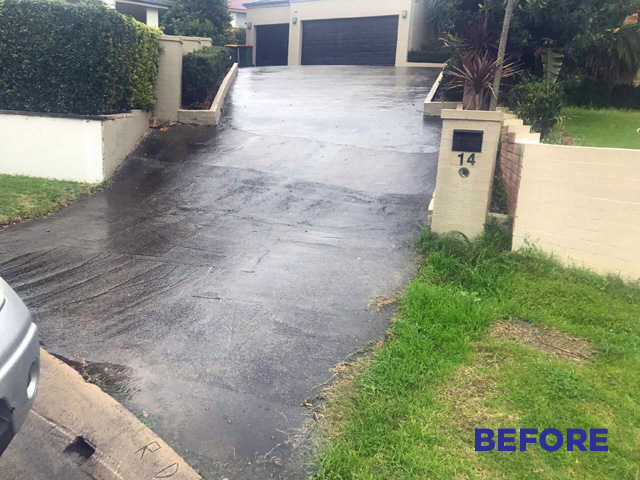 Concrete surfaces retain heat and raise the temperate around a home. It is also prone to cracking and crumbling with even subtle changes in climate and can become slippery when wet, presenting a safety hazard. When it rains, water runs off the concrete washing oils, fertilisers and other chemical pollutants directly into nearby rivers and streams, impacting wildlife and our stormwater systems.
To avoid these concerns, StoneSet was able to provide their Glenwood clients with a new driveway of permeable paving that not only satisfied the look they were after but also built up the levels to provide a seamless and trip-hazard-free finish. This look was achieved with a 6mm stone in Charcoal that offered a natural yet modern aesthetic for their home.
Satisfied with the end result, the clients stated, "The driveway looks fantastic and we are very happy with the result. It certainly has transformed the street view."
For residential driveways, there is no limit to the pleasing combinations of designs available to complement the architecture of any home. To view the full range of permeable paving options on offer from StoneSet visit their website.
SEARCH
SUBSCRIBE TO ENEWS
MORE NEWS
BESPOKE SURFACES CREATE A STATEMENT
PENTHOUSE PLACED ON A PEDESTAL
WORTH ITS WEIGHT IN GOLD
THE ULTIMATE TILE SUPPORT
GIVING NEW MEANING TO S#!&*ING BRICKS
NPCAA MEMBERS OFFER MORE CHOICE