LEARN LANDSCAPE CAD FAST
09 Apr 2014
A new world-leading course for landscape architects and landscape designers to easily learn CAD online fast has gone live.
Professionals use landscape CAD to make the most of their time and improve communication. This new world-leading course lets them do that quickly and easily.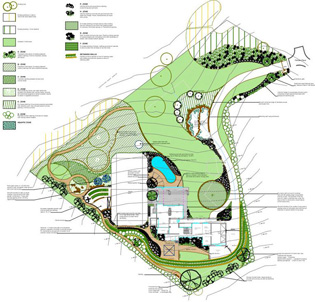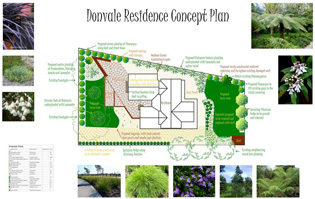 CAD International has released a new online training course to bring landscape designers and landscape architects up to speed with CAD software. Using world-leading landscape design software (developed in Australia for the local and global market) novice students and seasoned designers are led step by step from, "What is CAD?", through to "lets create a detail landscape plan" using an array of specialised landscape software design tools and landscape specific exercises. The software for the course is provided free-of-charge and can be purchased for commercial use at any time during or after the course is completed.
To date, learning most CAD software meant attending classes in major colleges in major cities only to find the content geared towards engineering or detail drafting rather than landscape. This new course is the first of its kind to be offered. It can now be completed as part of many TAFE and university certificate offerings including O-Ten online, but for an immediate start it can be purchased very inexpensively direct from the developers.
The key advantages of the course include:
Ability to complete the course at your own pace and at the times that suit you
Ability to do the course from the comfort of your own home or in the office
Software is supplied free to all students
Structured quiz questions test your understanding of the course material every step of the way
Students get direct online support from teachers if they get stuck
Successful graduates receive CAD International Certificates recognised by employers in most English speaking countries
Support video materials allow you to see how to use the software as well as experience it for yourself
Students can confidently produce professional drawing by the end of level 2
Choice of both 2D only or 2D and 3D
Can be run on Windows for PC or Apple Mac
Is the easiest and most comprehensive course to embrace CAD for landscape design and architecture professionals
Provides design tips and tricks to make your drawings look much better than traditional CAD drawings.
Students who enrol in the course can typically start within 12 hours of purchase.
SEARCH
SUBSCRIBE TO ENEWS
MORE NEWS
5 REASONS WHY YOU SHOULD INVEST IN REAL-TIME RENDERING FOR LANDSCAPE DESIGN & ARCHITECTURE
APP PROVIDES ARACHNID IDENTIFICATION
DON'T COMPROMISE! GET A LAPTOP MADE FOR LANDSCAPERS
ALL ACCESS PASS
ARCHITECTURE MEETS ARBORICULTURE
TAFE DRIVES LANDSCAPE CAD DEVELOPMENT